January 11, 2012, 2:49 p.m. (EST) – Kigali, Rwanda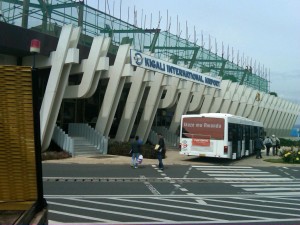 I arrived in Kigali, the capital city of Rwanda, in the mid-afternoon today, after about 24 hours on the move. The flights were amazingly uneventful—praise the Lord!—and I'm excited to be in Rwanda for the first time. This is the home of our largest savings program, a church partnership with the Rwandan Anglican Church, and I will spend most of the next two days in the field watching our savings groups in action. I will also be visiting Urwego Opportunity Bank, one of the largest microfinance institutions in the HOPE network.
I am staying with the Ordway family while I'm here. HOPE is very blessed to have the Ordways as part of our team. Chris Ordway previously worked as an executive at Motorola in their mobile handset division. He got to know HOPE through our fundraising events in Chicago, then visited our partnership with Esperanza International in the Dominican Republic, and then last year joined HOPE full time and moved to Kigali. Chris is here with his wife, Anne, and his daughters Madeline, Caroline, and Lucy. It's remarkable to see how connected and acclimated they are after only five months!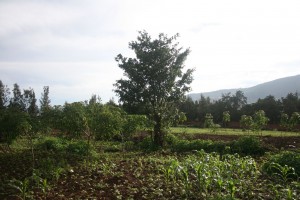 Tomorrow is a busy day for this weary traveler. Chris and I will spend the morning visiting savings groups in the outskirts of Kigali, then have lunch with some friends from Living Water, a Christian organization dedicated to bringing clean water to the developing world. One thing that's already evident is that there's a vibrant community of Christian nonprofit organizations here in Kigali, and I'm looking forward to learning more about Living Water during our lunch. Then it's off to see more savings groups in the afternoon.
The trip is off to a great start—Rwanda is a country with a beautiful spirit. More to come in tomorrow's post!