Comas is one of the many districts of Lima, located about 45 minutes north of the capital. Over the past few years, its population has doubled, as people from the surrounding areas come in search of work. In Comas, HOPE works with a local church partner, Iglesia Alianza Cristiana y Misionera (ACYM), which has started eight savings groups. The groups are mostly composed of entrepreneurs with small businesses they would like to expand. At the savings group meetings, the entrepreneurs learn financial and business strategies, discuss their plans for the future, study the Bible, and pray for each other. After several months, a savings group enters a second phase, and the members may then ask to take a loan from the group fund.

Pastor Roberto Peche works with HOPE's partner, the ACYM, in Comas, Peru. He works with the savings groups in addition to his other responsibilities. Friendly and caring, Pastor Roberto reaches out to the people in his neighborhood, which is located on the same block as the church. His work and support are a great encouragement to the savings groups—or grupos de ahorros.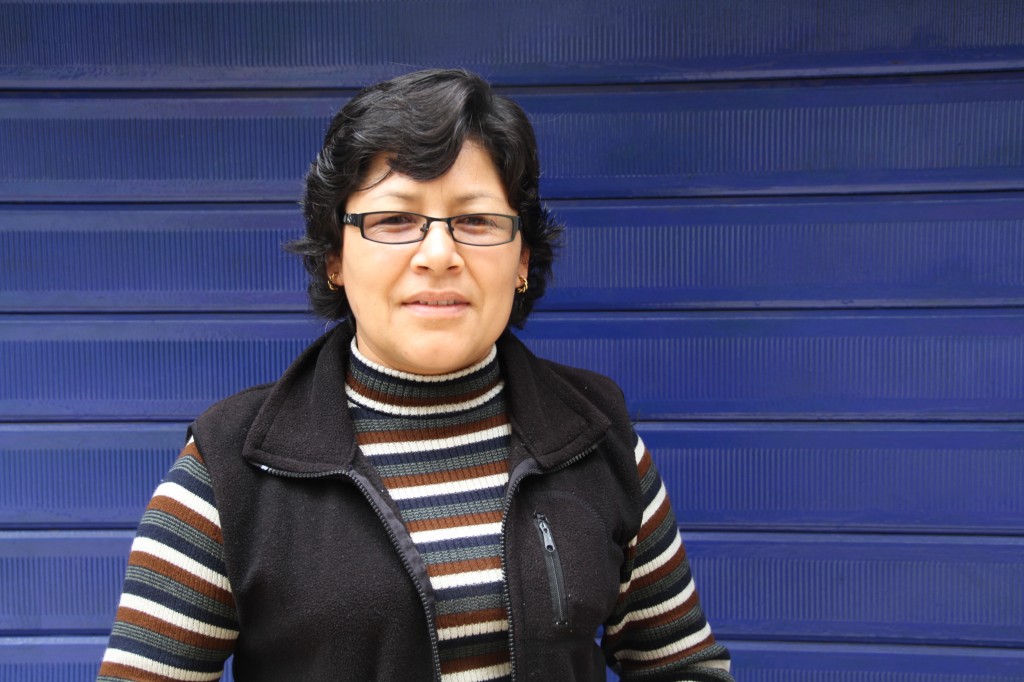 Beatriz de la Cruz is one of the savings facilitators for the savings groups in Peru. She lives in a district of Lima called Independencia. Beatriz says the groups are going well. Very much the businesswoman, Beatriz sees value in the business training aspect of the groups. She works with her husband, Guillermo, in his business, and visits group members at the markets and other locations where they work.

Savings group member Milagros Velasquez has a small store. She began saving money with her savings group, called Ahorros en Cristo, which means Saving in Christ. To attract more customers, she needed to expand her offerings. With a loan of 200 nuevo soles, the Peruvian currency (or about $75.00), she was able to purchase more supplies. Milagros is excited about the increase in business, and she has just asked her savings group for another loan so that she can buy more items for her customers.
Guest Post by Cindy Kalinoski, volunteer
HOPE volunteer Cindy Kalinoski just returned from a week spent with HOPE's Savings and Credit Association (SCA) staff and clients in Comas, Peru. She shares a recap of her trip in photos and captions.