In her eyes was deep pain and loss. There was a strength about her, a certain inexcusable confidence, and yet behind it lay an undeniable burden. She smiled a smile that exuded love and sincere delight in welcoming me and my friends into her home. I knew she was going to tell us the story of her experience during the genocide in April of 1994, but I had no comprehension of the drastic impact it would have on me, nor the strength it would require her to simply share.
Her story was graphic. The details feel almost too horrific to recount or to write down, and yet she declared to us as she closed: "Please tell my story because I know it will help someone else in their life; we have to learn from each other." And so, I will share a bit of her journey in the hopes that retelling it will move my heart and the hearts of those that read it towards deeper compassion.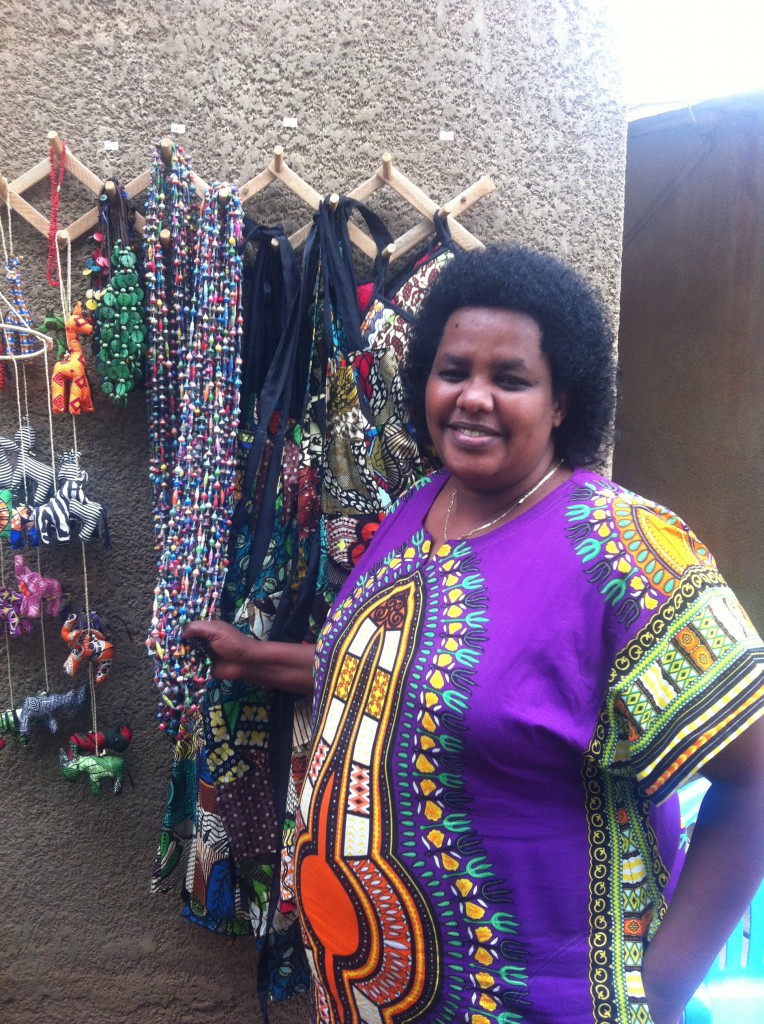 Beatha is the "wife of one husband" (as they often say facetiously in Rwanda) and is the mother of five children. As of 1994, however, she became a widow and lost two of her children. When the genocidaires (the name coined to describe the individuals leading the genocide efforts) came to attack her community, she was at home with her husband and her two youngest children–one baby rested peacefully on her back. The attackers began to shoot everyone in sight, and as they approached her home, Beatha's husband was the first to be in the line of fire. As they riddled him with bullets, Beatha charged the shooter, grabbing him fiercely and not letting him go.
The perpetrator told his fellow gunmen not to shoot her because they would inevitably kill him too; so, they began to stab her with the bayonets on the ends of the guns, killing first the baby on her back and piercing her upper torso. She clung desperately until her strength left her, and she collapsed for dead on the ground beside her husband, child, and neighbors.
For four days she lay there. At the end of four days, members of the Rwandese Patriotic Front (RPF) who were combating the genocidaires approached the site looking for survivors. Finding Beatha barely alive, they used the door of her home as a stretcher and rushed her to a nearby hospital where she remained for the next two years. Her three older children (who had been staying with relatives in an area she had believed to be safer) were alive, but had also been stabbed and suffered violence. During her stay in the hospital they survived as street children while their mother was nursed back to life.
At the end of her two-year recovery, Beatha had nothing and no way of supporting herself and her family. A friend of hers mentioned Urwego Opportunity Bank (UOB) (HOPE International's partner in Rwanda), but she doubted she would ever be able to qualify for and pay back a loan. With the encouragement of her friend, and a confirming nudge from the Lord, she began making beads out of paper to sell. This friend, who believed in Beatha and her story, would take the beads to people in the community, telling Beatha's story and selling enough to allow the loan to be paid back in time.
As time went on, Beatha grew more skilled in her trade and was soon able to pay for her children to attend school. Her business became increasingly successful, and her loan sizes grew larger to account for the increase in demand and need for additional materials.
UOB has done a lot in my life; it has made something out of me, and I am grateful. It's the goodness of the employees and not the money. They tell how God has been a part of their lives, and they teach how to love God and use money for peace. UOB employees have a way they treat clients that is unique; it's an institution that is unique.
Beatha attends the Church of Christ nearby and enjoys spending time with her granddaughter. Her children have grown, two of which are in university. She is building a second, larger home, and has full faith and hope that she will finish and live in it one day soon. Her business continues to flourish and her loan size has increased from 15,000 Rwandan francs ($22) to 3.5 million Rwandan francs ($5,224). She now makes products for international buyers and is able to hire extra help when she has need. She no longer lives life wondering how she will survive. Her words brimmed with hope and joy as she stated, "Today I see myself as a warrior because now I have faith; there's a way out."
Beatha wept as she spoke of her children living in the streets long ago, and it was evident that her heart is still broken in many ways. From her new home, she can see her old house where her husband and children were murdered, and thus the realities of what happened 19 years ago are not too distant and remain difficult to forget. The memories seem to haunt her, and yet she had a distinct peace and joy that came from deep within. As I hugged her goodbye and thanked her for sharing her home, her story, and her time with us, I couldn't help but feel the love and joy in her heart and presence, despite the pain, heartache, and devastation she has experienced.
Beatha is a woman who has lost much in her time, but she refuses to be defined by what she has suffered; rather, she chooses to celebrate the blessings that surround her and the hope that she has for the future. I'm grateful I was able to meet Beatha and hear her story. I'm inspired by her will to survive, to provide, and to choose faith, hope, and love.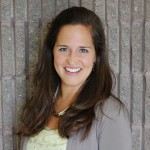 Jenn Tarbell is a senior regional representative serving HOPE International throughout the Pacific region and is based in Orange County, California. She enjoys the opportunity to connect local supporters with the entrepreneurs and hard working individuals HOPE serves around the world.