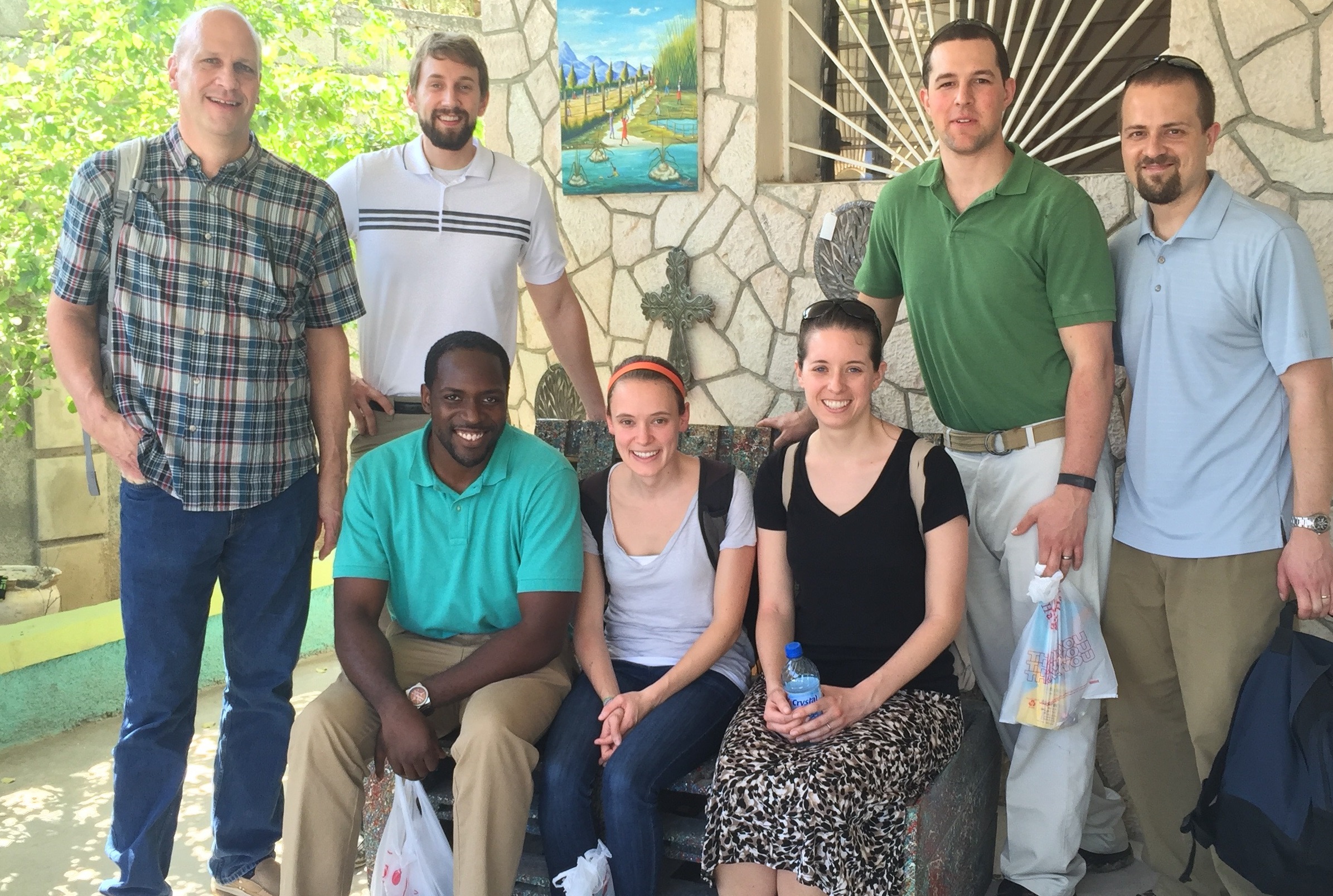 by Luke Harbaugh, Church and Community Liaison
In just a few weeks, American schools will prepare to return from summer vacation. As a former public school teacher, I remember the anticipation of preparing to return to school.
In my two years of teaching in American public schools, I had many frustrations. There were the regular fights with the copier, the occasional disciplinary measures that needed to be handed out, the fear I experienced before my first parent-teacher conferences, and, of course, the hobgoblin of all new teachers: keeping law and order in a classroom full of middle schoolers. But even as I fought through the trials that all new teachers endure, one thought never crossed my mind: "What if I don't get paid this week?"
On a visit to Haiti several months ago, I met a woman named Rosemarie, who, like me, used to be a school teacher. Even though we came from different backgrounds with different circumstances, we had one thing in common: at one point in our lives, we wanted to invest in students and see them reach their potential. But the problems Rosemarie faced in her job were very different from mine; there were no copiers to jam or parent-teacher conferences to fear—only the deep and worrisome question of whether or not her job would allow her to feed her children this week.
Her administrators, despite their promises, were continually late in paying Rosemarie for her work. The promises of "next week" would turn into a "few weeks," and sometimes she would go months at a time without seeing a single gourde (Haitian dollar) from her school. In my conversation with Rosemarie along the roadside in Belladere, Haiti, I realized I was a world away from the bi-weekly direct deposit I'd taken for granted.
In Haiti, almost 90 percent of schools are private, run by religious organizations, non-governmental organizations, or for-profit institutions. This, coupled with economic instability and no governmental oversight of schools, means that many teachers will experience a similar dilemma to Rosemarie's—they are simply not paid.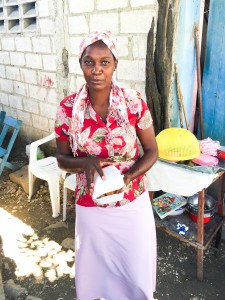 Despite her situation, Rosemarie was not willing to settle for the uncertainty that her employers expected her to endure. When a local pastor invited her to join a savings group, Rosemarie jumped at the opportunity and soon began saving with a group called "Christian Union." Using the savings she accumulated in the group she started her own business—a small roadside stand close to the Haitian-Dominican border. Each day, Rosemarie wakes up at 4 a.m. to fry eggs, meat, and other food and to prepare her stand so that she is ready to sell her products to the migrant workers who cross the border each day.
With the money she earns from her stand, she is able to provide for her three children with a reliable, sustainable income, and her long-term dream is to expand her business and attain a permanent space in the local market.
After years of uncertainty, living at the mercy of her school administrators, Rosemarie's entrepreneurial spirit and drive to provide for her children has given her a new way of life. In Rosemarie's words, "My business makes me proud, because I don't have to ask people for money. I can do it for myself."
Sources: www.worldbank.org/en/news/feature/2015/03/12/four-things-you-need-to-know-about-education-in-haiti and www.globalresearch.ca/haiti-high-school-teachers-strike-demanding-several-months-of-unpaid-salaries/5412037
Luke Harbaugh has been the church and community liaison since 2015. Luke is a former pastor and a graduate of Millersville University and Duke University Divinity School. He currently lives in Mountville, PA, and has a passion for preaching, missions, Duke basketball, and playing golf.