by Chris McCurdy, Former Field Communications Fellow in Zambia
Throughout the course of my time in Zambia, the word that best describes this ministry is "enthusiastic." Everyone involved with the new Zambia savings and credit association (SCA) ministry is doing their part to advance the Kingdom. This excitement extends from the head office in the capital city of Lusaka all the way to each SCA member within the rural communities we serve. I would like to share just a few short stories of the different types of transformation we've seen over the last few months.
Spiritually: Mwilu Sharon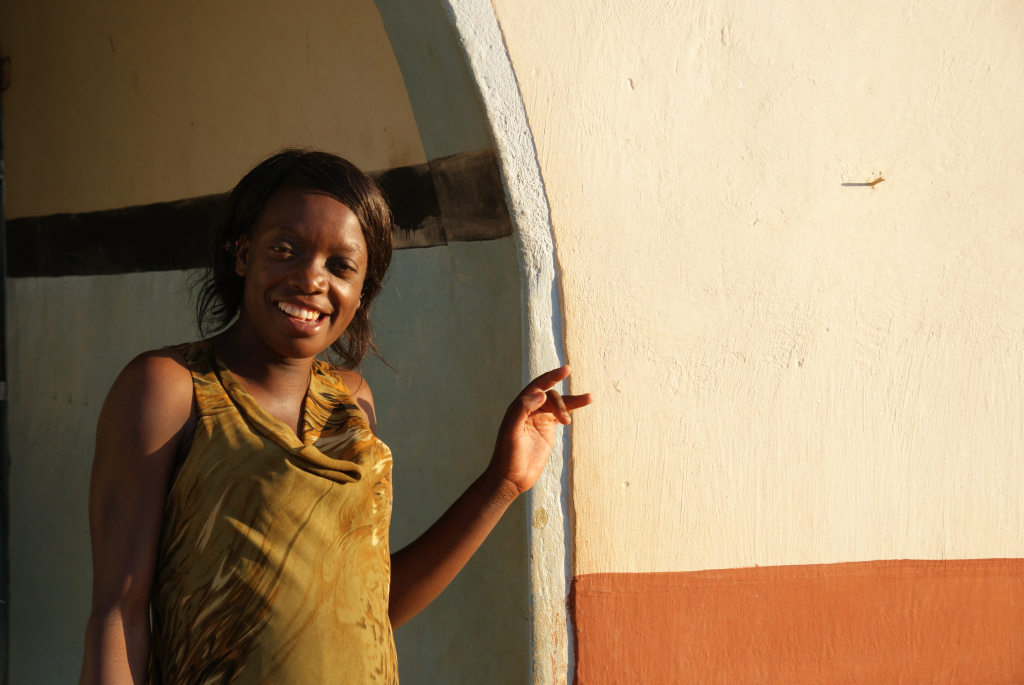 Since joining her savings group, Mwilu shared with me that she has felt a powerful conviction to give back to God, because before it had been difficult to tithe the little she had. She told me:
God is the giver and the help. He is my refuge and is always there for me.
Mwilu said that the spiritual discipline of tithing has been challenging but also rewarding. When she first joined the group, she was only able to save two shares. However, after a few Sundays of tithing, she noticed her cosmetic business was seeing growth and contributed more to her savings group. In just three months' time, Mwilu went from two shares to five. She gives God the full glory for each increase and shared that her group has been a huge blessing. "When we come, we sing and share devotions. I have a bigger community now."
Materially: Preckson Hakanema
Preckson is a man of many talents and passions. Within the small community of Macha, he owns his own welding/steel business and is well known for being a highly skilled welder. When he joined his savings group, he discovered an opportunity to help others looking to start their own groups. Preckson put his talents to work to design, produce, and distribute money boxes to savings groups around his community. According to the specifications, each money box has to have three separate locks for accountability and be made of a hard material so the money is secure. Once completed, Preckson distributed the first prototype to his savings group, and they loved it. Currently, his plan is to sell them at a discounted rate to keep startup fees low for newly formed groups. What a powerful way to help his community while finding a small niche of his own.
Socially: Mundia Mubika
When I met Mundia, a high school teacher from central Zambia, it didn't take too long to share his enthusiasm for his savings group. A husband and father of two kids, Mundia has always been pressed for time. When he wasn't teaching, he was trying to grow his chicken business. This left him little opportunity to form a community within his village. As a charismatic man and an extrovert, he struggled to find deep friendships. He told me that he now feels like he has a place to share, to pray, and to listen to others, that God has given him an honest community. What a blessing it has been to hear this story; from one extrovert to another, Mundia really inspired me.
Personally: Charles Chipako
As the mayor of Macha, Charles Chipako took it upon himself to encourage people to join savings groups within his community. He told us that after hearing about savings groups from the field coordinator at his church, he became passionate about this ministry in his village. It was clear that this was a ministry that could help those who lack financial infrastructure in Macha. He cited that one of the key frustrations for those living in Macha is the time and money it takes to travel to the closest bank. Charles believes this ministry will impact his community in an amazing way, because it is based in his town unlike the banks. As mayor, it gives him much joy to see his people thrive within the groups. He is encouraged by their enthusiasm and sees God working in the details.
There is a delightful eagerness within our church partners, volunteers, and SCA members to move forward because of stories like these. We feel this enthusiasm when we walk into the office every day, because we know this ministry is part of God's design. We believe God is encouraging enthusiasm inside us all to restore His people.
Chris McCurdy served as a field communications and operations fellow with HOPE Zambia from the program's launch in 2015 to 2016. A California native, Chris continues to live in Zambia with his wife, Erin, and now spends his time between his new role as the director of operations for the University of Africa and coaching baseball to underprivileged youth in the inner city of Lusaka.