Update (1.31.2020)—This morning, the Center for Community Transformation (CCT), HOPE's partner in the Philippines, shared an encouraging update on the situation involving the Taal volcano:
"Praise God that the Taal Volcano's status has been lowered to Alert Level 3. … Indeed, the Lord hears our every prayer!"
CCT reports that many affected families in Batangas have been permitted to return to their homes, though two towns (Agoncillo and Laurel) remain under an evacuation notice.
Since January 14, CCT staff members and partners have extended relief to families and communities in 39 affected areas, distributing food, rice, water, hygiene kits, clothes, blankets, breathing masks, and other items. In addition to bringing good news to these hurting families in the form of practical, physical needs, CCT says, "we took time to pray and share the Gospel [with] families." Of the 1,537 families who accessed care, 622 were already connected with CCT, while 915 had no prior tie to the ministry.
In the wake of the volcano's de-escalation, Ruth Callanta, president of CCT, expresses gratitude to the Lord and His people: "Thank you for all your help and prayers! Let us continue to pray unceasingly and declare God's restoration to be upon the affected families."
---
Original post (1.20.2020)—The Center for Community Transformation (CCT), HOPE's partner in the Philippines, is asking for prayer as their country experiences the effects of a volcanic eruption.
On Sunday, January 12, the Taal volcano (pictured below), located on the Luzon island of the Philippines about 40 miles from the capital of Manila, erupted. Ash containing tiny glass shards has already spread for miles, limiting visibility, coating roads, and making the air dangerous to breathe. An evacuation of approximately 1 million people living in a 17-mile radius around the volcano has been issued, and a level 4 (out of 5) emergency alert indicates that there is an immediate potential threat of an "explosive eruption" to occur at any time.
Experts are also warning of the possibility of earthquakes (tremors have already been felt), mud flows, the release of deadly toxins into the air, and even tsunami, as Taal is surrounded by water.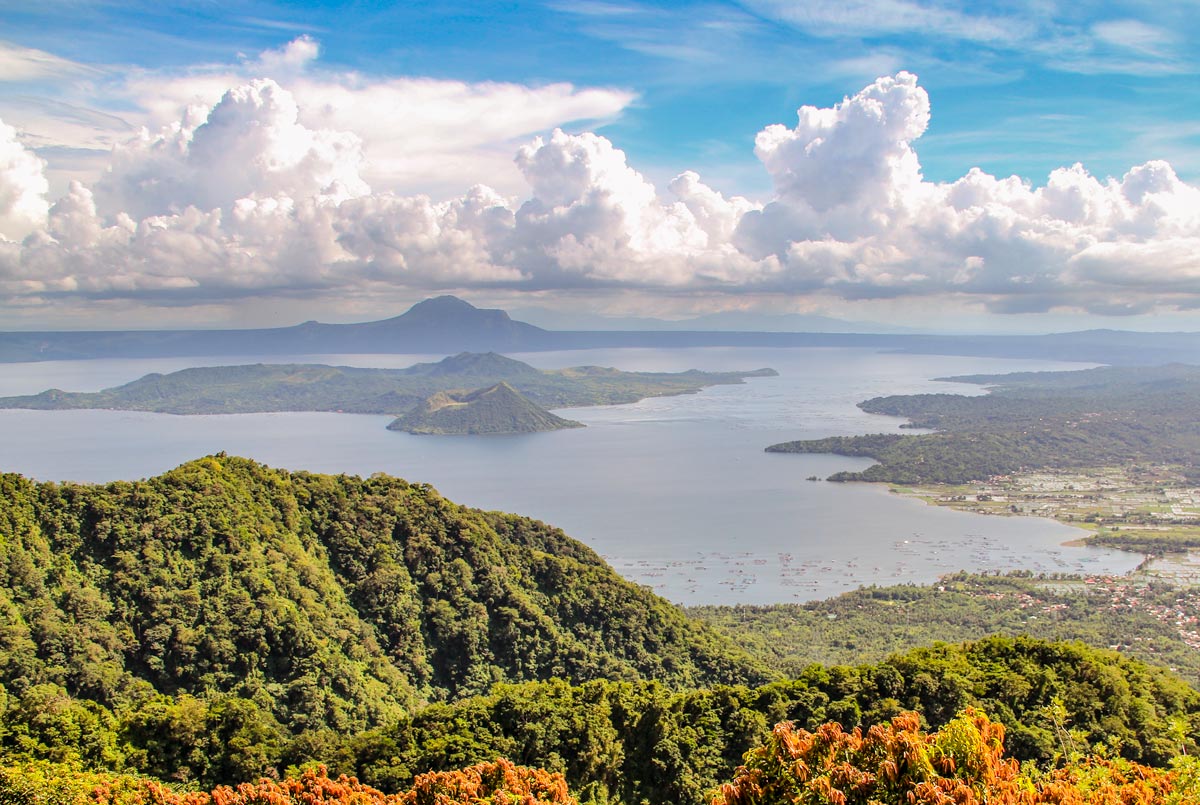 As a result of this ongoing natural disaster, CCT reports that 45 of their offices, about 180 staff members, and over 30,000 men and women partnering with CCT have been affected by the ashfall. Of those 30,000 people, 268 of them have reported partial damage to their livelihoods and income sources, and 1,044 businesses have been closed.
Should a full eruption occur, CCT's Tagaytay Retreat and Training Center, located just eight miles from Taal, could be devastated. The Center employs 81 staff members and houses programs for children, job training for those who have experienced homelessness, and spiritual retreat space for individuals and groups.
Amid the threat of disaster, CCT staff have been courageously serving those affected, delivering relief supplies to over 300 families, and have prepared supplies to serve 500 more families in the coming days.
CCT is also turning to the Lord in prayer, and Ruth Callanta, president of CCT, is making a simple request to supporters: "Let us pray without ceasing."
Here are some ways to join CCT in prayer for their country and its people:
Ask the Lord to settle the Taal volcano, so that no additional eruptions would occur.
Pray for the Spirit's protection, comfort, and peace to be upon CCT staff, the men and women served by CCT, and Filipinos in general.
Ask Christ to walk with and protect the health of men and women in the Philippines, especially the most vulnerable, including children, those without a home, those without access to breathing masks, and others at higher risk of breathing in dangerous sediments in the air.
Pray for the Lord's wisdom and abundance, as CCT staff bring both physical relief and spiritual encouragement to those in affected areas.
Thank the Lord for empowering the men and women of the Philippines with resilience and with love for each other, which creates a deep commitment to serving each other, even during difficult times.
To pray more generally, join us in a four-minute prayer video for the Philippines.