Last month HOPE did something we had never done before: We hosted a global virtual event, with the aim of welcoming 2,500 friends and raising $2 million to impact 100,000 families! But we didn't do it alone. Partners and friends of HOPE from 48 U.S. states and 64 countries tuned in from their living rooms; joined us from friends' dinner tables; and gathered at regional drive-ins to worship together, hear updates from the field, and celebrate the Lord's faithfulness during a challenging year.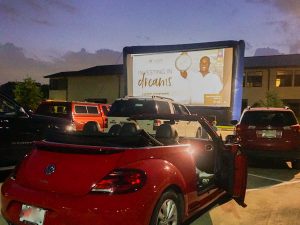 In Houston, Minneapolis, Nashville, and Indianapolis, people filled fields and parking lots to watch the global virtual event live on the big screen. With boxed dinners, goody bags, and special activities for kids, this evening was fun for the whole family.
Thousands of others joined us from their homes across 64 countries, logging on to virtual watch parties or gathering in living rooms with friends and family to experience the live event and learn more about the mission and work of HOPE.
During the event, Jeff Rutt, our founder and board chair, reminded us that HOPE's work began in Ukraine in the late 1990s in the wake of an economic crisis. The reality is that crisis isn't new to HOPE, and it certainly isn't new to the men and women we serve. It is in these moments that the work of empowering people to purs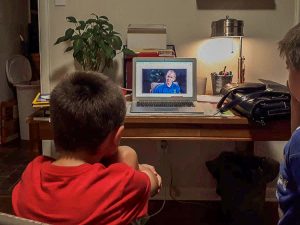 ue their dreams and provide for their families is more essential than ever. (Watch the full event here!)
With this in mind, we set an audacious goal—to raise $2 million to equip 100,000 people with the necessary tools to rebuild their dreams in the wake of the coronavirus pandemic. Generous gifts surrounding the global virtual event helped us exceed our $2 million goal by $800,000—to God be the glory!
In a year of countless pivots and shifting plans, we give thanks for a God who is steadfast and faithful; for the opportunity to be a part of bringing His Kingdom here on earth as it is in heaven; and for the privilege of partnering with you, our global HOPE family.