Clarisa Huamani's dream is for her three children to have the opportunities she didn't. At a young age, she was adopted by a family in Lima, Peru. Her adoptive parents often forced her to stay home, and she was never really accepted as part of the family. She longed for belonging and the chance to work and make her own way.
Investing in family
At a low point in her life, Clarisa discovered the business idea that could help supplement her husband's income. After she lost her father to COVID-19 in June 2020, a neighbor gifted her a pair of guinea pigs and a chicken to help her focus on something else. Once Clarisa realized the animals could be a source of income for her family, she found new purpose. She began to breed and sell guinea pigs, ducks, and chickens, finding new clients through word of mouth.
My first priority is my children–for their health, that they would have a profession and be able to provide for themselves.
A new opportunity
Later, when a friend invited her to join a savings group through the Comas CMA Church, Clarisa jumped at the chance. She even volunteered her home as the group's meeting place. And Clarisa committed to saving 20 soles ($5.19 U.S.) a week.
Yet she soon discovered that the savings group was so much more: It was a Christ-centered community that Clarisa was otherwise unable to access because a winding, rocky road separates her neighborhood from the churches in the city below.
Reading the Bible and learning about God in her group has helped Clarisa grow spiritually. The biblical principles she's learned have helped her become more open to forgiving her adoptive parents for her difficult childhood. "Joining the savings group has helped me to heal a lot of wounds," she says.
Trainings with her savings group have also helped Clarisa better manage her animal business. She's learned to avoid traveling down to the city, where her animals would only sell for less. Building her family's savings in case of an emergency has brought her peace.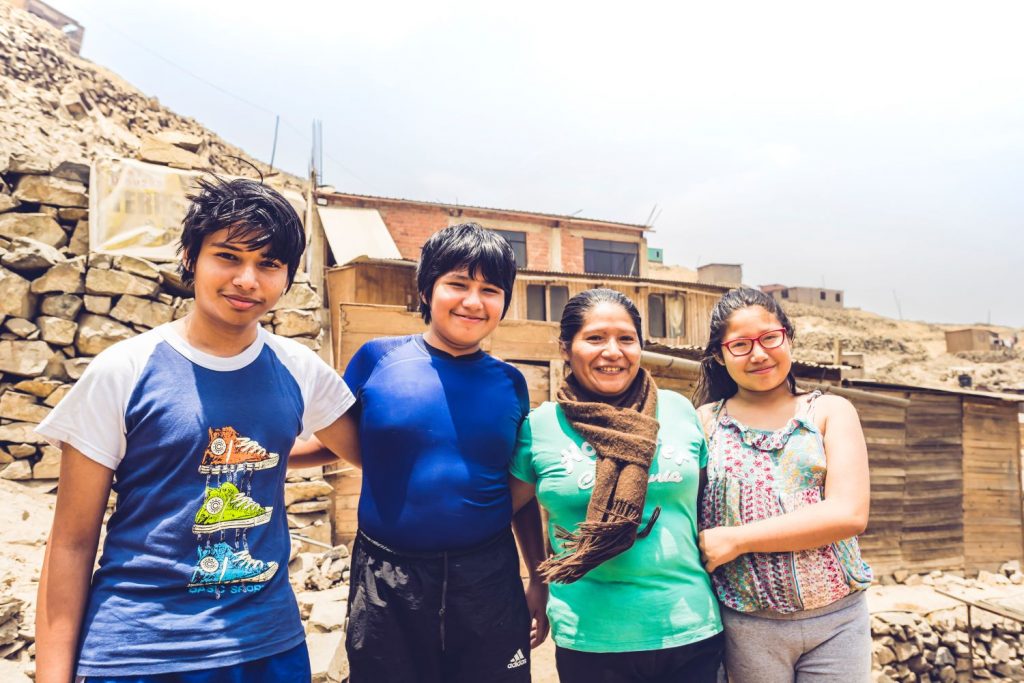 A generational shift
All three of Clarisa's children also joined her savings group. Her daughter, Brisa (pictured above with Clarisa), sells candy and deposits her earnings in the group. When her children help with chores around the house, Clarisa and her husband give them tips. She is happy to know that her children are learning about the value of work.
I want to have my store and feel secure, so that my children can go out to school and come back and always find me here.
In the future, Clarisa dreams of opening a small convenience store to provide for her children's education and the needs of her community in Peru.
Through her savings group, Clarisa has grown as a leader and is training to become a facilitator for a new group. Her legacy of sharing and teaching will continue to leave a lasting impact on her family and community.
Around the HOPE network, incredible men and women like Clarisa are learning more about Jesus and using Christ-centered financial services to invest in their dreams for themselves and their communities. Read more encouraging stories of resilience amid the COVID-19 pandemic in our 2021 annual report.