At the same time HOPE's president and CEO, Peter Greer, celebrated 10 years of leadership at HOPE, Becky Torre, our wonderful writing intern for the summer, marked 10 weeks with us. Read both their reflections for insight into our work from across the organization.
I've been at HOPE for 10 short, full weeks, and though I don't know much, I did learn at least 10 things (more like 100, but no one likes long posts) from my time. Buckle up and hear it from the perspective of a HOPE writing intern:
1. Christian nonprofit excellence exists
I've encountered a lot of poorly run nonprofits, and, unfortunately, flying the banner of Christianity isn't always an antidote.
HOPE ripped my generalizations away from me and stomped on them until I'd be hard pressed to identify even one. And I couldn't be more thankful.
HOPE does excellent work because it's intended to glorify an excellent King. Their hearts are really in this, their love is real, their souls are truly intertwined with their neighbors. And so they work, diligently.
2. Mission Drift isn't a cliché book title
HOPE does a lot of things well, but they do one thing exceptionally—Christ-centered microfinance and savings.
Calibrating ourselves for success, framed pictures of the clients we serve hang on nearly every wall. Their faces, their stories are the reason we work. And it's this focus, captured in the manifesto displayed in the marketing studio, which fuels such solid service.
HOPE is Mission True—honestly.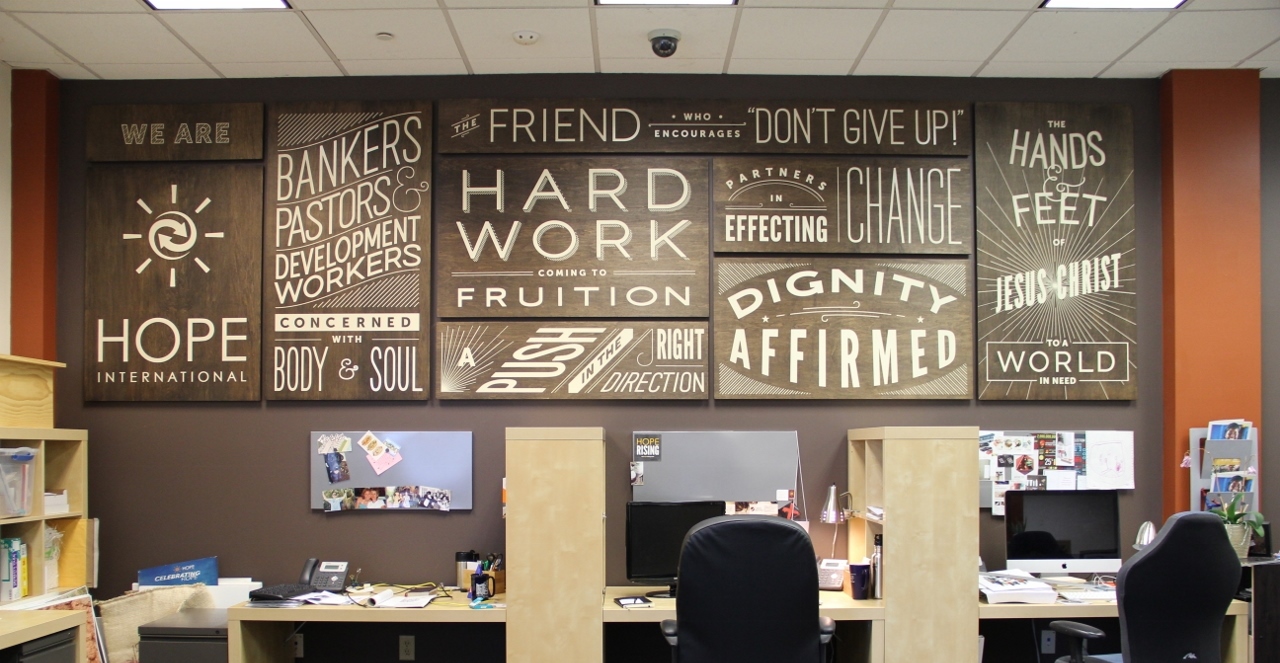 3. HOPE's is a culture committed to washing feet
How often do you get a humorous email reminder from your manager that she's about to clean out the fridge—claim your Tupperware before it disappears!
I've been absolutely blown away by the humility of HOPE staff. These people are intelligent, well credentialed, and willing to wash feet, literally.
4. Meetings don't need to be torturous
Homemade guacamole and ridiculous party hats aren't as unusual at HOPE meetings as might be expected. With lightning round answers to an entertaining question, punctuated by bursts of laughter throughout, meetings were always enjoyable—while still being productive.
5. You don't need a spaceship to fly to the moon
At a Christian nonprofit, the budget is not limitless. But that's okay.
When your team is committed to stewardship and innovation, you don't need a budget that covers absolutely every new business technology to do the work God has called us to and reach those orbital heights.