In November, summer may seem like a long way away. If you're a college student, classes and exams are in full swing, campus is bustling with excitement, and summer plans might be the last thing on your mind. While there are tons of ways to spend your summer—traveling, working, seeing friends—summer internships present great opportunities to grow, gain experience, and try new things. We know this process can be daunting, so we asked our recent summer interns and fellows to share their insight and advice on how to go about finding your next summer internship.
What advice would you give to someone looking for a meaningful internship?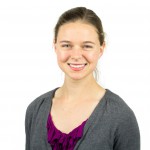 Sarah Moon: During the interview process, the organization is evaluating you, but you should also be evaluating the organization. Don't take an internship simply because it is offered; discern whether it will be a helpful and worthwhile experience before immediately accepting.
Arna McArtney: Be open to a variety of internships and departments—the majority of the intern crew at HOPE this year ended up working in a different position than their original application, and I've been grateful to engage with something that I never anticipated working with.
Bailey Holway: I stressed out too much about where I was going to be this summer. I had to learn to trust that God was going to use me wherever He sent me—whether that was in my hometown, Lancaster, PA, or somewhere completely different. God is good, He is sovereign, and He knows what He's doing, even if I don't like waiting to see how things will end up. Continue Reading…