by Colton Parks, Communications Fellow (HOPE Rwanda)
Everyone has their way of describing the unique times we find ourselves in today. For me, like many, the word is uncertain.
Uncertainty underlies my thoughts about job security, schools re-opening, the timeline for the virus spread to wane, the stock market, and a host of other facets of life I previously took for granted. I feel uncertain about what this pandemic means, and that feeling is present when I fall asleep, and it's there when I wake up.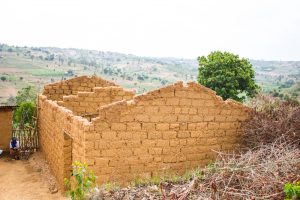 A few months ago, I was in a village called Mugina, visiting savings group members and hearing their stories. My third interview of the day was with a woman named Speciose. After greeting us, she guided us gently down a hill to her home, a small building nestled in the shadow of a much larger structure that was without a roof. The larger, open-air home stood empty, a shell of a house, exposed to the rain and wind. Almost a year before, a storm had pried off the entire roof and sent it flying, and the smaller house had served as a temporary shelter for Speciose and her husband ever since. Continue Reading…