For John Sahid this past May, it looked like this: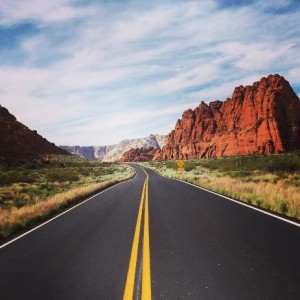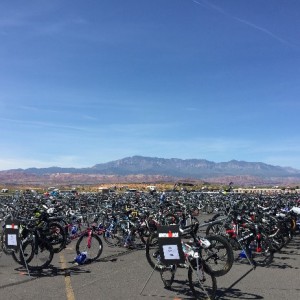 Five months earlier, while ringing in the New Year, John had written down a fitness goal that would push him in 2017: complete the IRONMAN 70.3 St. George. While he'd competed in other races in the past, this triathlon—involving a 1.2-mile swim, a 56-mile bike ride, and a 13.1-mile run through the mountainous terrain of St. George, Utah—would be demanding.
But as significant as this new challenge seemed, John felt compelled to expand his vision. He could use all that he was investing in training for and competing in the event—his time, energy, and abilities—to go even further.
"My wife, Katie, and I recently became more involved with HOPE International by joining its local board in Northern California," John relates. "We realized that the IRONMAN could be one way to increase awareness of HOPE within our family, friends, and coworkers."
So, as John shared about his plans to do the race, he also described his passion for Christ-centered microenterprise development and invited others to support him through a gift to HOPE. In response, dozens of friends and family members rallied around John, raising close to $4,000.
John says that connecting his efforts with HOPE fueled him personally, as well: "I felt a sense of added responsibility and accountability—in a good way—to train and compete well, as I was representing something bigger than just myself through HOPE."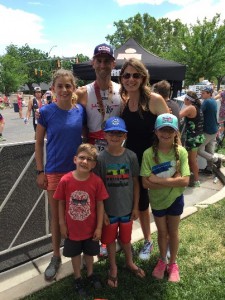 Finally, race day arrived, and after seven grueling hours of exertion, John crossed the finished line, cheered on by his family.
***
What does it look like to support HOPE? It really depends on you—the hopes and passions, resources and abilities that God has placed in your hands.
Here are a few out-of-the-box ideas to get you started:
Have an older vehicle, jewelry, or even a gift card that you no longer need? These items can go to support HOPE through iDonate.
Browse HOPE's Gift Catalog for a meaningful gift to celebrate a loved one.
Join us in Lancaster, PA, for a relaxing day of hollering "Fore!" at our 17th Annual Golf Tournament.