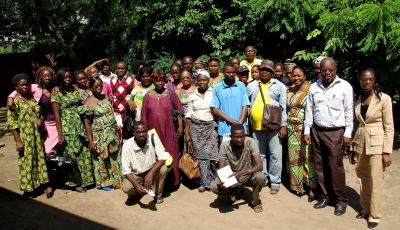 I'm pleased to introduce HOPE Congo's pioneering community banks!  On May 10, HOPE Congo's first loans went out to fifty Congolese men and women seeking to improve and expand their small businesses.  The clients formed two community banks of 25 – one group named itself "Ebenezer" and the second "The Good Seed."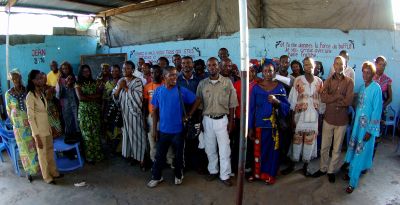 Each client's business is slightly unique.  HOPE Congo clients sell fruit, sandals, salted fish, linens, used clothing, books, and basic food staples.  Others are tailors, butchers, and community grocers. They come from a few different neighborhoods and market districts in Brazzaville.  Some are friends, some are neighbors or acquaintances, some are even competitors, but they must all work together and rely on each other to be successful with their HOPE loan. Unless the entire group's loan is repaid, the group members will not be able to access additional loans in the future.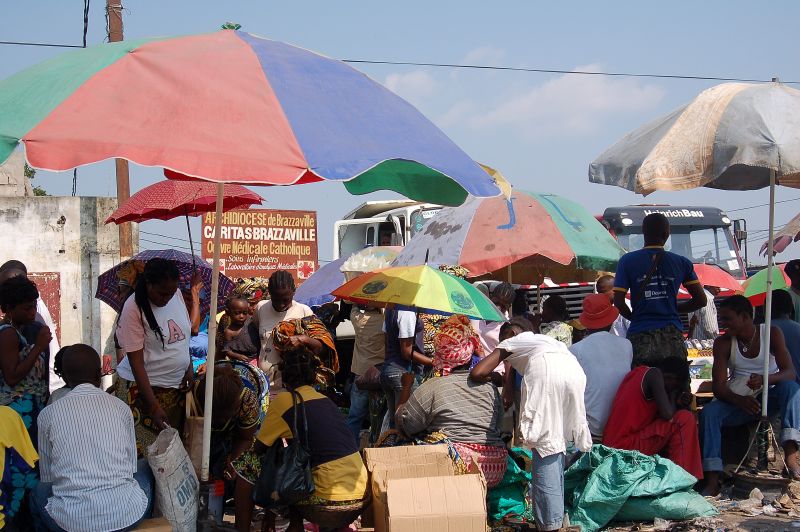 And believe me, with few or no other options for accessing small business capital, all of these clients want more loans in the future. When I ask them if they plan to take out more loans, most clients look at me with their brows furrowed, not quite sure if they understood what sounds like such an obvious question.  One woman responded, "Do I want more loans from HOPE?  Of course I do! I'm going to work harder than I've ever worked before so I can pay it all back in plenty of time and get a bigger loan from HOPE next time! I've always dreamed big, but after hearing about this, I've got even bigger plans."
With the help of HOPE staff, the community bank's elected leaders receive and distribute the group's loan to each client in their group (see photo).  For many clients, this is a special moment.   Never before has an institution come into their neighborhoods to seek them out, offered products that fit their specific needs, invested in training and coaching to improve their chances of success, and put responsibility and power into their hands.  It was an exciting day.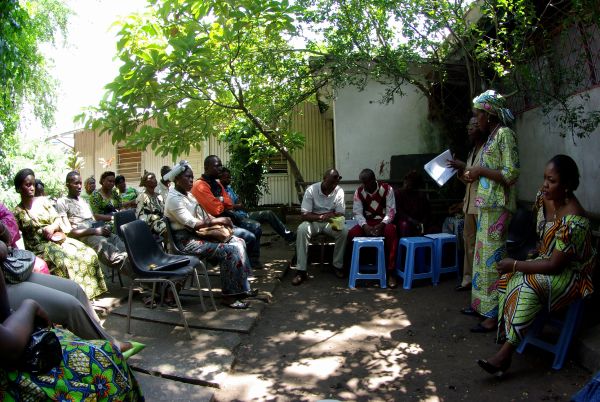 It was also an exciting day for the HOPE Congo staff.  After months and months of preparation and administration, this is the first day when the rubber really hits the road.  It is no small task to coordinate, transport, and track tens of thousands of dollars as it passes into the hands of 50 new clients.  HOPE's cashier and a loan officer give the day a thumbs up.  Disbursal #1 was a success.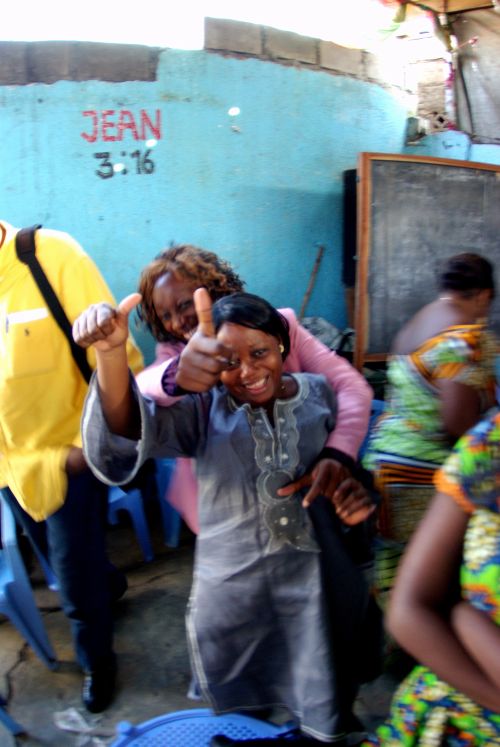 But the next real test is tomorrow – the first loan repayment meeting…
Photos are thanks to Brian Castleberry who was on site on the day of the first disbursals.