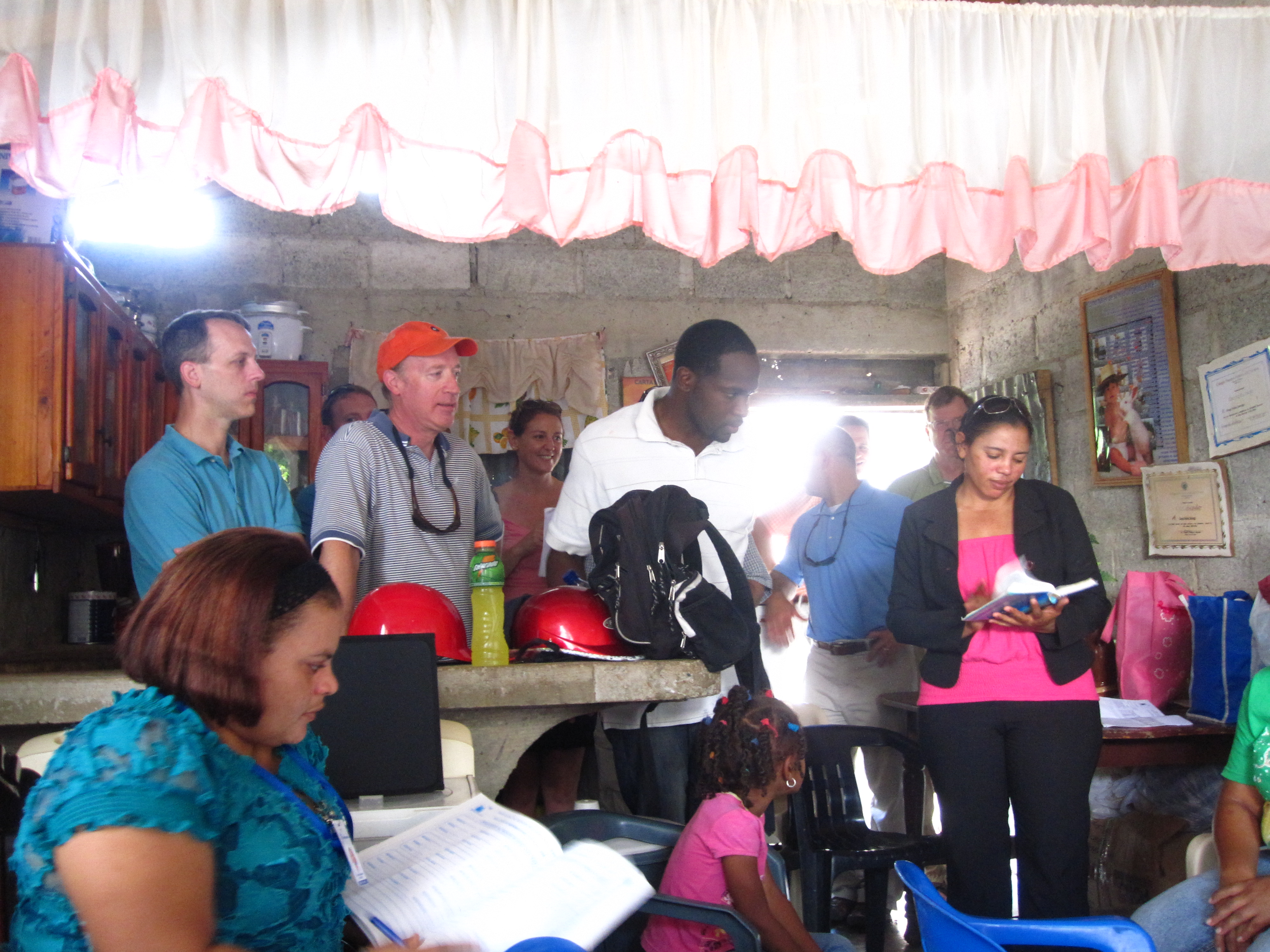 "We stood there praying for her loan as one Church, even though our places of worship were thousands of miles apart, as brothers and sisters in Christ, in English and in Spanish."
I wrote this in my journal during a HOPE Trip when my home church in America came to visit the work of HOPE and Esperanza, HOPE's partner in the Dominican Republic. My name is Aaron Roth, and during 2011, I have been volunteering as a HOPE fellow, working with Esperanza in the area of microfinance operations.
That moment in prayer was one of those moments when I felt like I got a taste of Heaven: a moment of unity between Christ-followers where the Holy Spirit moves within us, breaking down the walls of language and culture. It was like a worship service of praise and a celebration for all that the Lord is doing in places like this around the world.
I came to HOPE through a connection with Katie Nienow (HOPE's director of development), who used to attend my home church, West End Presbyterian (WEPC) in Richmond, Va. During the past five years as a member of WEPC, I had seen numerous missionaries head out into the world to serve in various projects like urban ministry, orphan ministry, agriculture & community development, and church planting. So when I heard about how HOPE was involved in microlending as a ministry, I was intrigued to see what that meant firsthand.
What attracted the group of six from Richmond, Va., was a desire to see how God was working through microfinance, where the simple principle of loan repayment means that new clients can benefit from the recycled capital—allowing more and more people to be welcomed into a trusting community where they can hear about the Gospel and be connected to a body of believers.
These Richmonders had all read the book When Helping Hurts when my church did a book study for about 35 members in early January 2011, and since I was working with HOPE on the ground, it was an excellent opportunity for them to see the principles of microfinance in action. We also had the pleasure of having two more Richmond natives who work full-time for HOPE, Katie Nienow and Dave Wasik, VP of operations.
From my home church, two pastors and four businessmen arrived in the Dominican Republic, joining a larger HOPE Trip, to answer a few burning questions:
Does group solidarity in microfinance really work in the repayment process?
How are the spiritual needs of the individuals addressed?
How can we impact our local community using the principles of microfinance?
Guest post by Aaron Roth, HOPE fellow in the Dominican Republic. Read more of Aaron's account in part two and part three of his story.