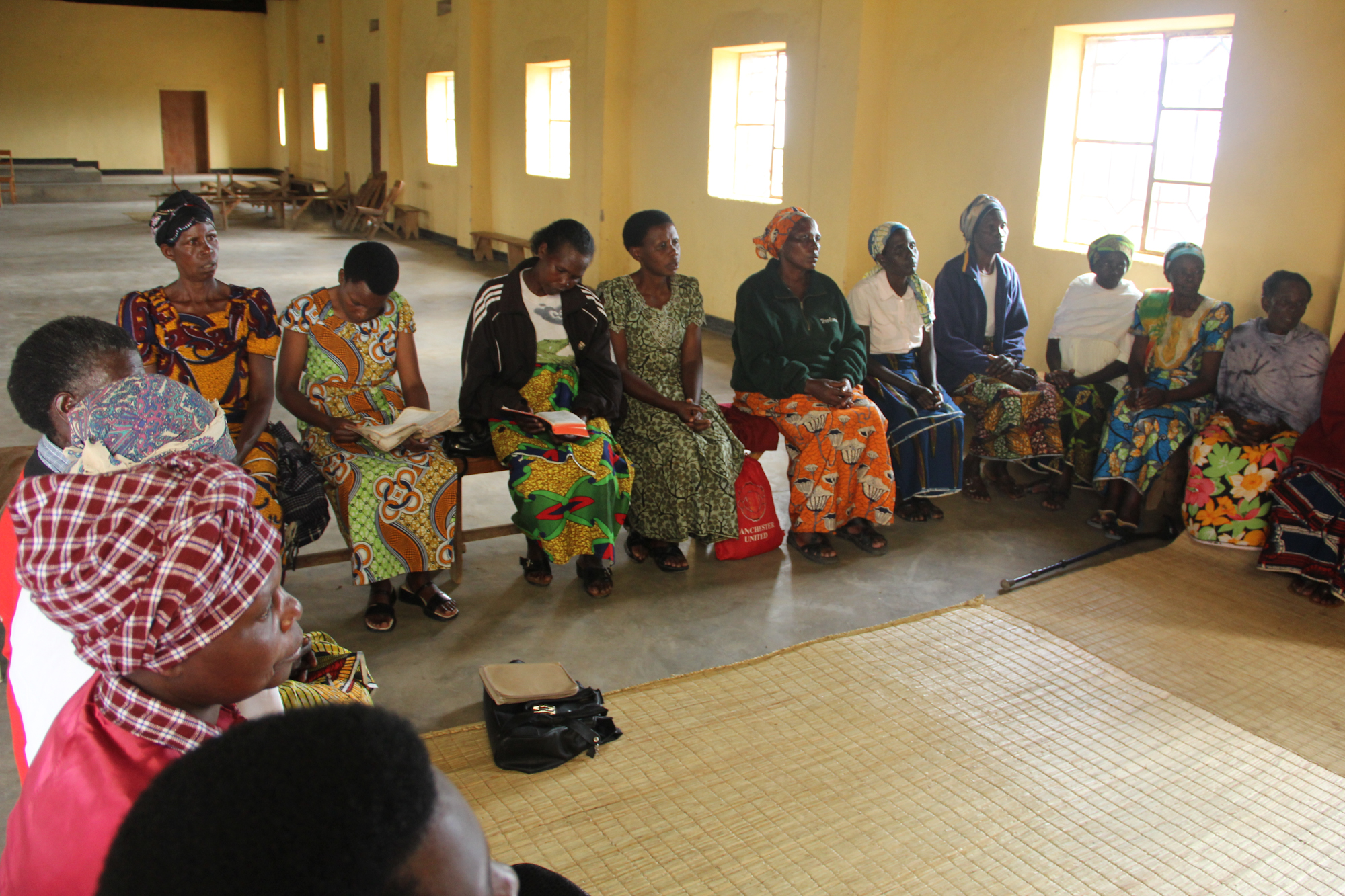 I've worked with HOPE over five years now, and one of my favorite parts of my job has always been writing clients' stories. Hearing of school fees paid, families fed, and hearts transformed by Jesus' love never gets old for me. In reading and writing these stories, I feel connected to HOPE's clients … but this past week I had the immense privilege of traveling to Rwanda for the first time to connect with our clients face to face.
On my second day of client meetings, I sat in a simple brick church with one of HOPE's saving circles, marveling at God's goodness as one woman after another rose to recount her testimony. As each shared, the others clapped or interjected "Praise the Lord!" or "Amen!" As an afternoon storm blew in, I feared our time would be cut short, but the women raised their voices to be heard over the deafening rain. They refused to be drowned out, as they praised God for setting them free from adultery, alcoholism, and unforgiveness.
I later had an opportunity to interview group members individually, with the help of an interpreter. A woman named Jacqueline was sharing how God had reached her through the testimonies of her fellow group members when my interpreter turned to me and said, "This story is the same as the last. We can go."
I couldn't believe what I was hearing. And I couldn't have disagreed more. Yes, Jacqueline and her fellow group member were saving the same amount and had both been able to purchase goats, mattresses, and new clothes to replace their rags, but the ways God had worked in each woman's life through the saving circle were entirely unique.
Jacqueline had committed her life to Christ after seeing and hearing how God had worked in her friends' lives. She had been freed from prostitution, built a one-room home for her family, and joined the church choir in singing her praises to God. Her transformed life testifies that stories have power.
I saw last week that God wants to use not only our money or our intelligence in His service. When we're willing to humbly share our brokenness to glorify our Healer, we open the door for God to work mightily. Your story and my story are God-given gifts … meant to be shared for His glory.