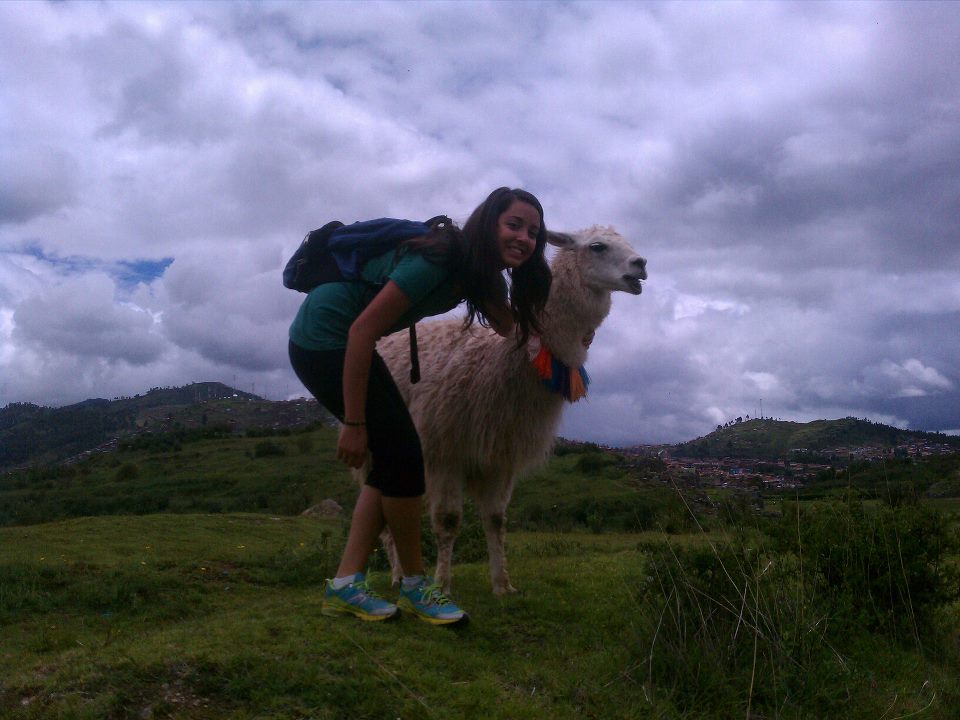 I have lived my life in comfort. I have always had enough to eat, a place to sleep, a way to get to where I need to go, a loving family. I have never wanted for anything vital for survival. The hardest decisions I have made to date are where I would like to go to college and which job I should accept. Probability would have indicated a life very different from the one I currently live. I am an outlier. I cannot ignore my location outside of the bell curve. How do I respond to this? More importantly, what is the work God has crafted me to do?
I'm not an advocate for deforestation, but sometimes an ignited shrubbery does make life's decisions a little clearer. I am skeptical by design, so when I was invited to attend a feasibility trip to Comas, Peru, I was excited that I could discover firsthand if microfinance was really an effective tool for poverty alleviation. Someone in our group asked one of the local community partners, Eladia, why she had decided to commit her life to helping others through microfinance. It was her response that haunts me every day and is my daily call to action. "No tengo, no sé, no puedo," she explained, is the common response that the indigenous women from her village give to her when she tells them about the joy and restoration that God has brought her through microenterprise. This translates to the most hopeless phrase I have yet to hear: "I do not have, I do not know, I cannot."
I believe I am responsible for the things I have seen and heard. I cannot ignore this comment. I have seen people without hope, and it breaks me. Thankfully, I believe in a Savior who is committed to restoring those who are broken, empowering those who are weak, and purposing those with no course. I have proposed to live a life worthy of the calling I have received, and I have committed to being a part of Christ's enduring restoration. Though the task in front of me is daunting, I have seen how God has intricately led me to this current place. This is confirmation that I am sustained by the hand of Christ, and I will put my trust in Him. I would be honored to have God glorified in my being faithful to His calling for my life, which I believe is specifically using business as a tool for instilling the hope, dignity, and abundance for which we were intended.
Excerpted from an application essay written by Lindsey Stickline, Peru Savings and Credit Association Advisor Professional Volunteer. Lindsey Stickline is a graduate of Belmont University, where she studied finance. Lindsey spent a year as a professional financial analyst before deciding to pursue her passion for poverty alleviation in Peru by assisting in the implementation of HOPE's newest savings program.