On my recent trip to Peru, I met a woman who was struggling with a deep hurt. As I sat in her business, Luz (pictured on the right) shared with me and a few others how disappointed she was that she had never married or had children. Tears welled in her eyes as a friend held her close. Luz owns a costume shop in Lima, Peru, where she sells and rents costumes of all kinds, from recognizable Disney characters to traditional Peruvian icons. Her customers come to her shop to celebrate, but while she serves them, she's filled with a sadness that struck at her core as a woman in Peruvian society.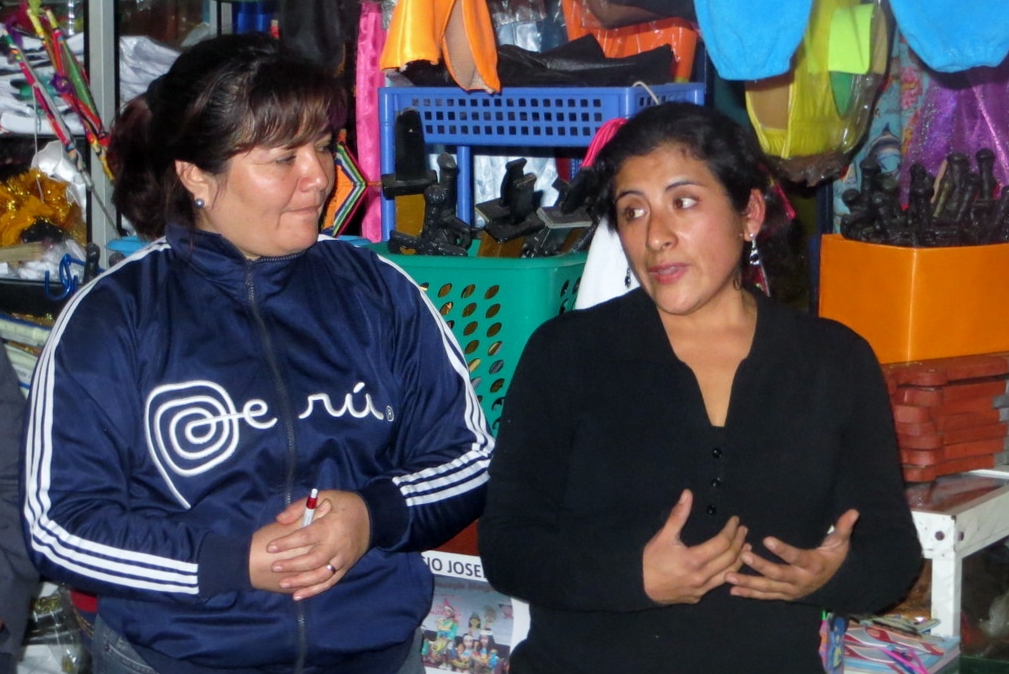 She told us she had come to a savings group organized by HOPE's partner, the CMA Church of Comas, several weeks before and had learned something new about God's love for her. She had come seeking relief from the stress of running a business with limited resources and found a new perspective and new possibilities.
The first week she came to the savings group, the lesson was focused on reconciliation through a personal relationship with God. A member of the group shared that trying situations (like her current one) aren't actions of a vengeful God looking to punish people who don't follow the rules. She continued that God allows difficult situations out of love for the people He created.
Luz tearfully explained that now she felt accepted and loved by God and by the group. She began to hope again. To hope that God had a very specific purpose in her situation. I cried. Her group was there with her to carry the burden of her pain forward together, and she was willing to let them help. I bowed my head in my hands and reflected on a passage of Scripture that has often given me comfort:
But God has chosen the foolish things of the world to shame the wise, and God has chosen the weak things of the world to shame the things which are strong. (1 Corinthians 1:27)
Will you join me in praying for Luz today—that this would be the first step in a deep and meaningful relationship between Luz and the one who made her?