Recently, I was in Lima, Peru, visiting a savings and credit association (SCA) partnership launched nearly two years ago. For those building their knowledge in the field of microeconomic development, SCAs are small groups of people that meet regularly to hear a message of reconciliation, save small amounts of money, and live life together—the unique blending of a tiny credit union and a Sunday school class. Members learn about reconciliation available through Christ and how to save money toward a goal. In short, members are given the tools they need to feel hope again, hope for a better future. Here is a brief description of one such SCA group meeting I was able to attend on this trip.
We drove down a dirt road on the north side of Lima and stopped in front of a row of tiny apartments. Light poured through the fogged glass and steel bars protecting the group inside. Members of the savings group "la buena semilla" (the good seed) crowded into the living room of Guillermo, one of the members, and they turned to greet us with hellos and smiling faces as we walked in the door. Their weekly meeting had already begun with a message from Guillermo, and Beatrice, the group's elected president, turned on a recording with music for everyone to sing along in worship to God. After two songs, a man was brought to the front of the room who was paralyzed and struggling with work. We all prayed for him, for his healing, for his perseverance, and for the provision of his needs.
Next Beatrice came to the front of the room to announce it was time to save. One by one, each group member came up, told their savings amount to Beatrice, and handed the amount to the group's treasurer to count. Beatrice recorded the amount told to her, and the group's secretary recorded the amount given to the treasurer.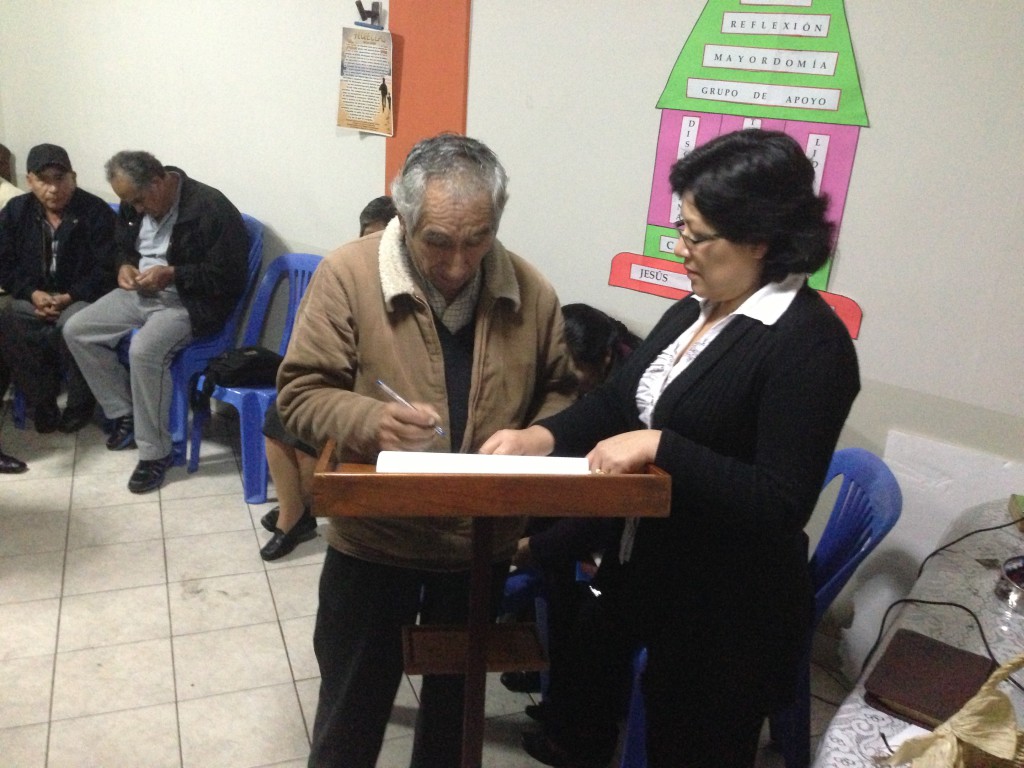 They then checked these records and wrote them where everyone could see.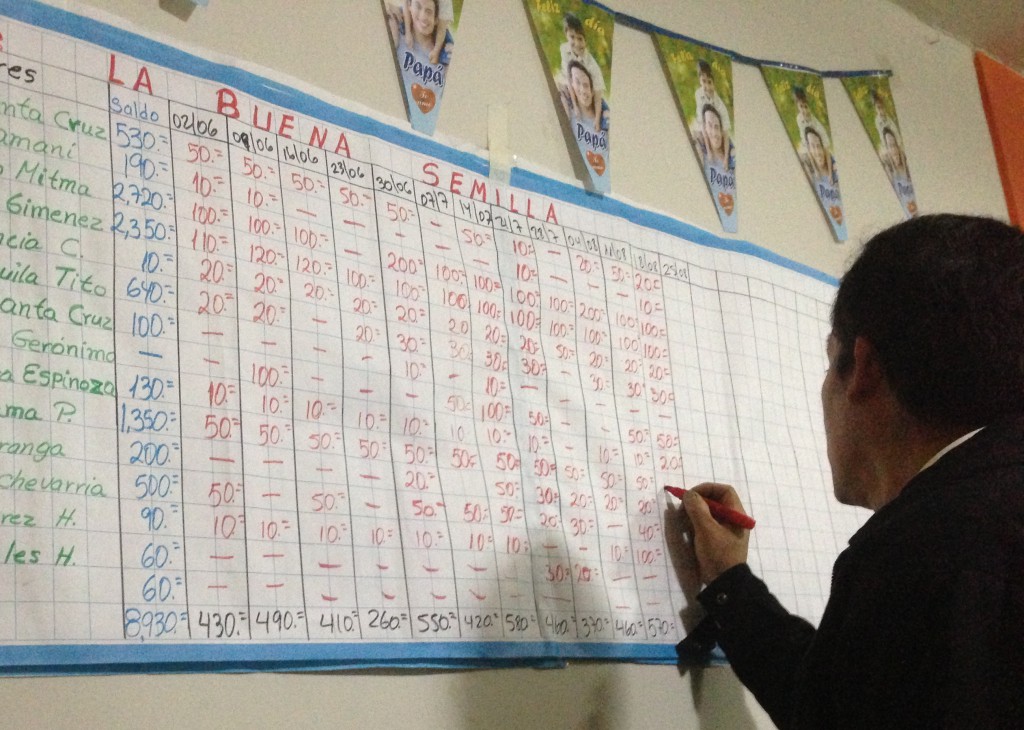 After the group finished the business of saving, they identified a member who had been out of work and asked everyone to pray for them.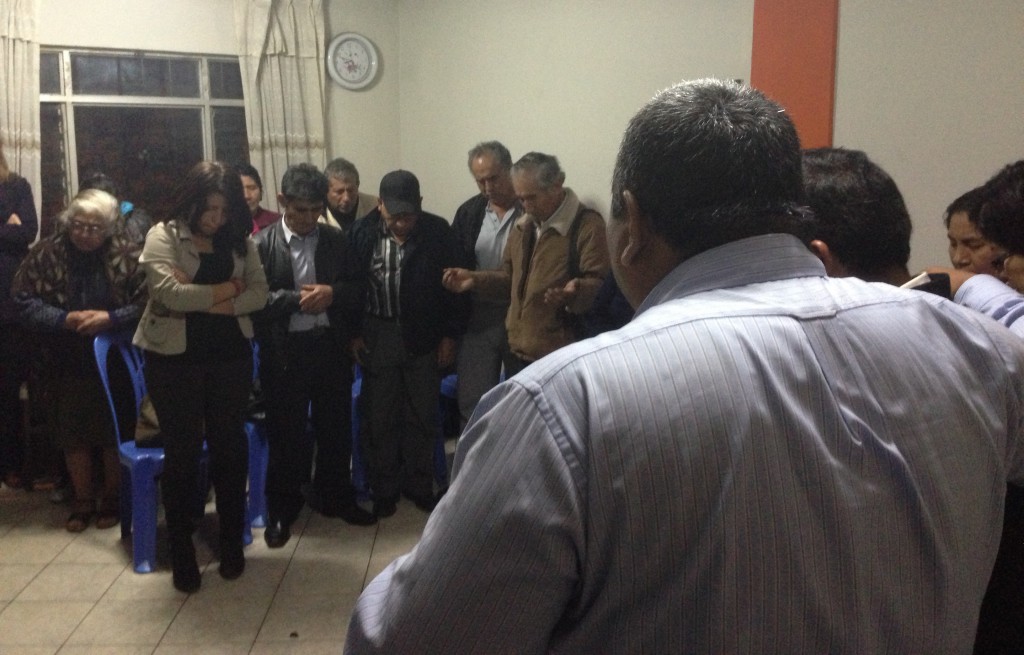 Before the meeting came to a close, they asked if we would pray for them, and of course we fulfilled their request—joyfully praying for them as brothers and sisters in a different country striving to change their financial situation, know each other more deeply, and serve God more completely.