For two months near the end of 2013, I had the incredible assignment to write and take photographs in Malawi for HOPE International. While in the Warm Heart of Africa (Malawi's moniker), I met some sensational folks. I experienced its beauty. And I witnessed how HOPE Malawi's church partners are reaching the financially vulnerable.
However, I wish I'd known a few practical tips before arriving.
If you're interested in traveling with HOPE (or international travel in general) as an intern, fellow, or visitor, here are a few things to take with you …
1. Headlamps. Candlelit dinners may be romantic. But candles don't go far when you're brushing your teeth. Or reading your favorite book. For the everyday blackout, I'd recommend the headlamp: Simple. Dorky. And oh-so-practical.
 2. Live-and-let-live philosophy. You and the tarantula in your shower can live side-by-side. Just take that extra moment to inspect your shower. Also shake out your pants. Having a healthy fear makes everyone—you, the tarantula, and any other unidentified varmint—happy. (Confession: we may have killed our tarantula.)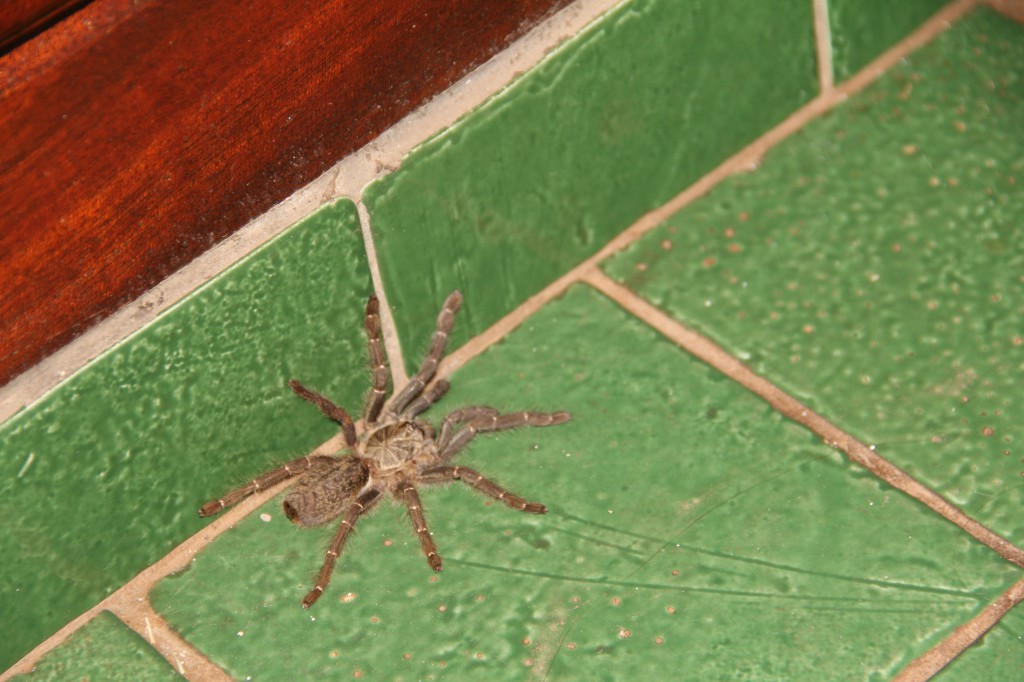 3. Toilet paper. Regardless of whether you are in a rural village or urban mall … you'll want to bring a wad, roll, or anything akin to paper.
  4. AAA skills. Driver's Ed in Malawi includes being taught to replace a tire. Now I know why. On one trip, I experienced eight river crossings, three flat tires, and two tire replacements. Before you travel, know some basics about auto care. I'm planning to take Auto Care 101 this year.
5. Grace with yourself. Sometimes you'll feel grumpy. You're being inundated with sights, smells, and cultural change. It's okay to acknowledge this. Actually it's healthy—otherwise your frustration won't go away. Pray about it. Sleep on it. Once rested, things will often look better. And if they don't, give it time. To Peter Greer and Kevin Tordoff—crazy generous leaders who encouraged me to experience Malawi—and my incredibly gracious hosts Sylvie Somerville and Douglas Kulaisi—thank you for the learning experience!