In honor of Universal Children's Day on November 20, we're excited to share about the ingenuity and hard work of these children in Rwanda.
In southern Rwanda, two savings groups meet regularly to save between 7 and 73 cents a week. Named Dutezanyimbere, meaning "Let's hold hands and move forward together," and Dukomezumurimo, meaning "Let's keep the calling," these groups have big dreams. One plans to buy a cow for each member, while the other hopes to buy a house to use for rental income. While these might sound like typical savings groups, they're unusual in one key demographic: They're made up entirely of children, with members ranging in age from 12 to 17.
In Rwanda, 61 percent of the population is under the age of 24, and the median age is just 18. HOPE International typically impacts this age group indirectly by empowering parents to provide for their children—but the next generation is also learning the value of saving money. While only 79 of the 8,800 savings groups in Rwanda are made up of children, this small but impressive number is faithfully saving small sums for the future and learning more about God's Word in community.
Oscar, the 17-year-old who serves as secretary of Dutezanyimbere, immediately saw the benefit of forming a savings group: "I had different needs as a child," he shares. One of these needs is education. 16-year-old Vestine uses her savings to buy school supplies. Cecilia, another 16-year-old member, says, "I want to study hard and then get a loan from the group to pay for school fees in a good school." She dreams of using that education to become a doctor.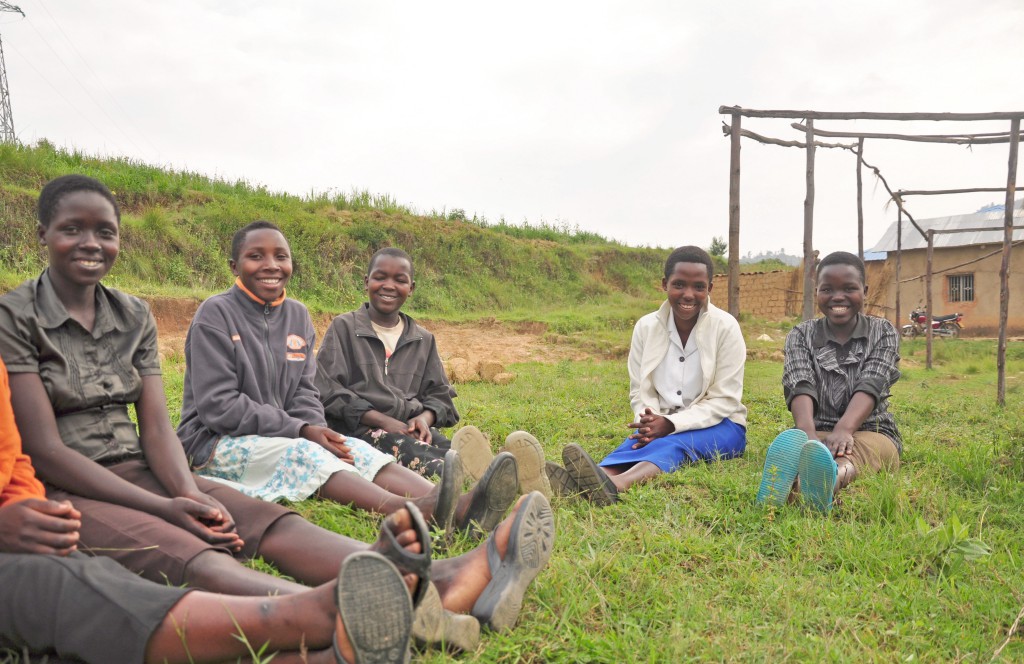 Group members raise money in their spare time by farming crops like beans and maize or raising livestock like hens and rabbits. Venant is only 13, but he's already taken out loans from his group to buy and resell avocadoes. From his profits, he bought a hen, which lays eggs for his family to eat. Vestine used loans to buy a rabbit, then sold the baby rabbits to buy a pig. "That pig has helped my family to get manure for our gardens," she shares. "I feel like that's a big contribution to my family."
Oscar is proud of how much their group has grown, not only materially, but also socially and spiritually:
When we started, everyone was still very shy, and no one was able to lead our meeting. Slowly by slowly, we have all grown. We are now all able to preach, pray, and lead meetings.
15-year-old Mariya Rosa agrees. "Before I joined the group I was very lonely and very shy," she shares. "I learned how to pray, and now I have friends!"