In Rwanda, HOPE International serves over 250,000 savings group members alongside our local church partners. About 35 percent of those members are men, many of whom are fathers. When asked about the impact of being part of his savings group, Diogene, a father of three children, commented on the familial and personal change he's seen: "It's like everything about me and my family changed after joining this savings group. It is as if we are a new family. I have become a new man."
Meet three remarkable Rwandan dads who, like Diogene, are finding support and community in their savings groups as they grow in their faith and care for their families.
Evariste Habiyaremye
Farmer and shopkeeper, father of three
Inspired by his family's love of avocados, Evariste began selling avocados harvested from just four saplings he grew from discarded seeds he found in the market. Later, through his savings group in Muhanga, Rwanda, Evariste was able to take out a loan to expand his business, and now has a beehive and cassava flour mill as well, with plans to expand into wholesaling. Evariste is thankful for his savings group's support in his faith as well as his family life, saying that as his family has learned to trust God, they have grown stronger together.
"Joining my savings group has really helped a lot in my family. For example, I am now able to pay money for health insurance for me and my family and pay school fees for my children. My children are taken care of and will have a great future."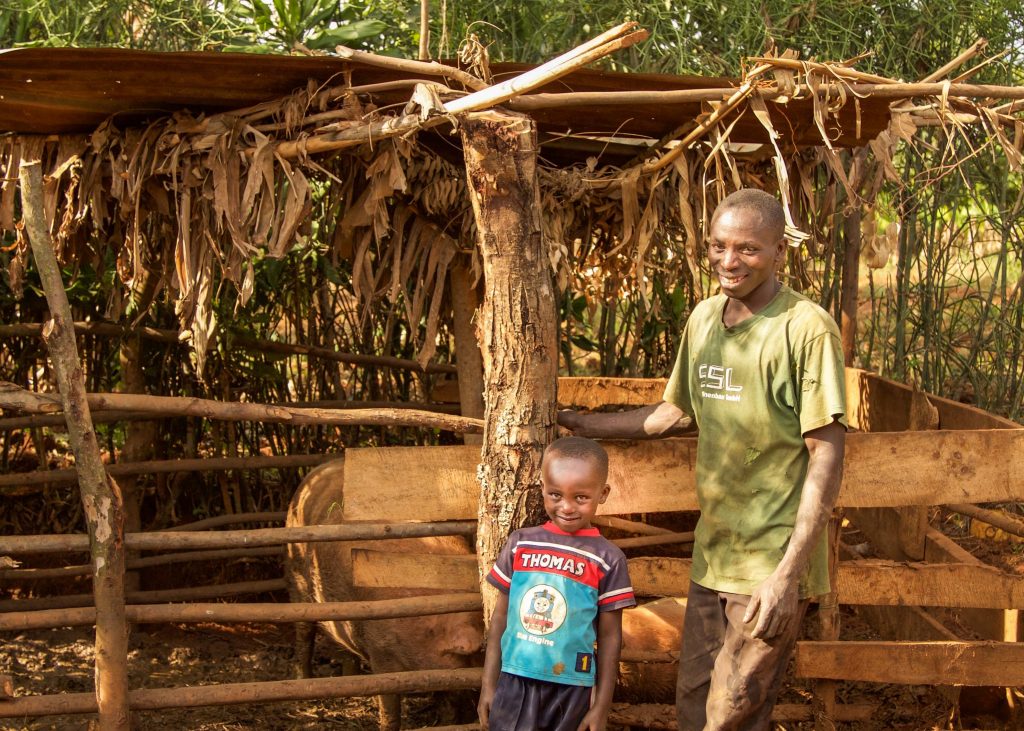 Phocassi Birabagabo
Farmer and water pump technician, father of two
With the support of his savings group, Phocassi is investing in his family's future. "I was seen as just a poor man," he remembers. Using savings and group loans, Phocassi purchased a plot of land in his village just north of Kigali and began farming. Dividing his time between his farm and his work as a water technician, Phocassi is now generating enough income to not only put food on the table, but to pay his children's school fees. Phocassi says his savings group has taught him to pray and trust that God has even more in store for him. "My hope and dream for my family is to be able to take my children through school."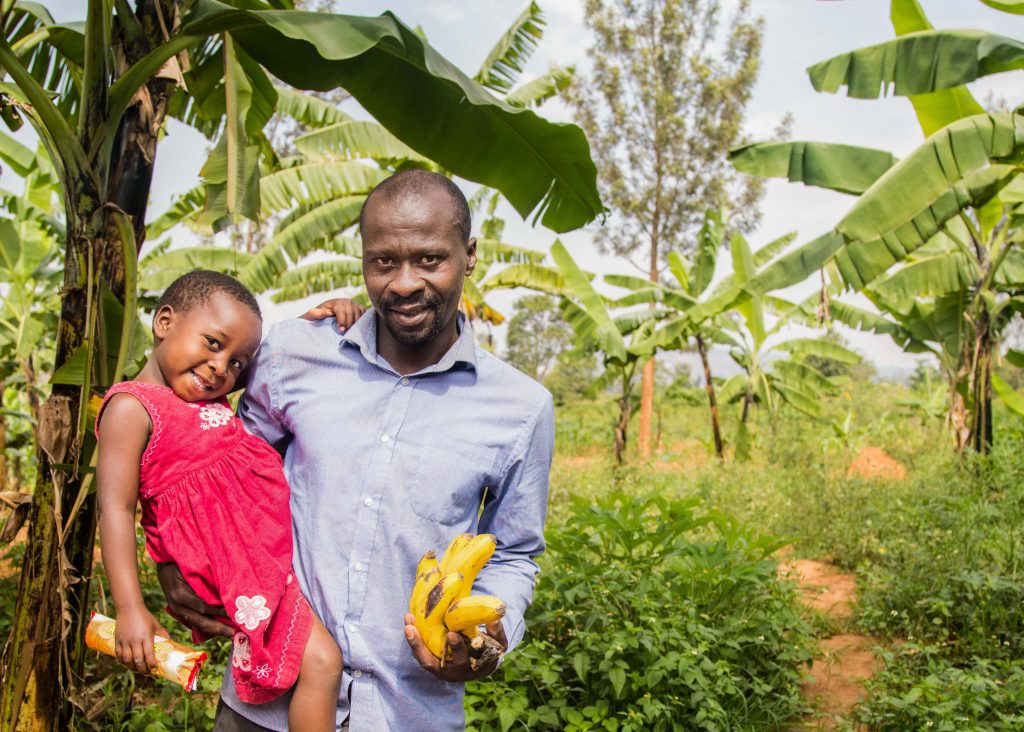 Evariste Nasanzimfura
Shopkeeper and Rental Property Owner, father of six
Evariste's business started with a group of fathers at his local church in Nyamata, Rwanda. This "father's union" formed a savings group, and as they prayed and saved together, Evariste grew to trust and serve others. This inspired him to open a business, and with a loan from his savings group of motivated dads, Evariste opened a small shop selling maize flour and other local specialties. As his shop expanded, he purchased a plot of land and built his family their first home. Now Evariste—once a renter himself—has built several homes on his property and rents them to local families.
"Before I joined this savings group, … my children were not in school, but now they go to the best school here where I live."