HOPE recently released its first children's book, Keza Paints a Bright Future, written by former field journalism fellow Kenny Burkey, who served with HOPE in Rwanda, and former staff member Jill Heisey, who recently co-authored Rooting for Rivals with HOPE's president and CEO, Peter Greer, and vice president of development, Chris Horst.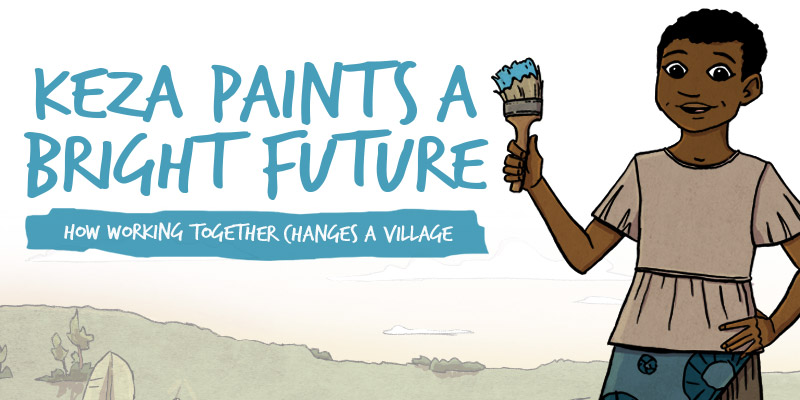 Keza Paints a Bright Future follows a young Rwandan girl, Keza, who loves the brilliant colors she sees in hills and fields around her home. More than anything, Keza dreams of joining the other children at school to learn how to read and write. But she and her family are struggling to make ends meet. There's simply just not enough money saved to buy the blue school uniform that Keza needs to attend school.
But there's still hope! Papa has joined a new group a church where families will work together to meet one another's needs. Perhaps this will be the year Keza goes to school!
You can order your copy of Keza Paints a Bright Future to read the rest of the story!
Why Rwanda?
Known as the "Land of a Thousand Hills," Rwanda has made significant economic progress in the last two decades, even as more than 60 percent of the population continues to live on less than $1.90 a day. Over 11 million people live in Rwanda, and it is one of the most densely populated countries in Africa. Vulnerable Rwandan households—especially those in rural communities—still lack access to many opportunities, including basic financial services like a safe place to save their money. Yet this is changing as the government, local churches, and the people of Rwanda are working together to create unity and eradicate poverty together.
The Good Shepherds Savings Group
The story of Keza and her father's savings group was inspired by an actual HOPE Rwanda savings group in Byumba, Rwanda. The Good Shepherds savings group began in 2016 and soon launched a shared painting business, using an old recipe that combined locally-sourced ingredients like cassava flour, ground chalk, water, oil, and dye. The savings group members, as well as the village, have been transformed as, together, they save their money, worship God, and work alongside one another. In community, they're growing deeper in relationship with one another and generating steady work and consistent income to meet the needs of their families.
All proceeds of Keza Paints a Bright Future will support the work of HOPE in Rwanda and around the world.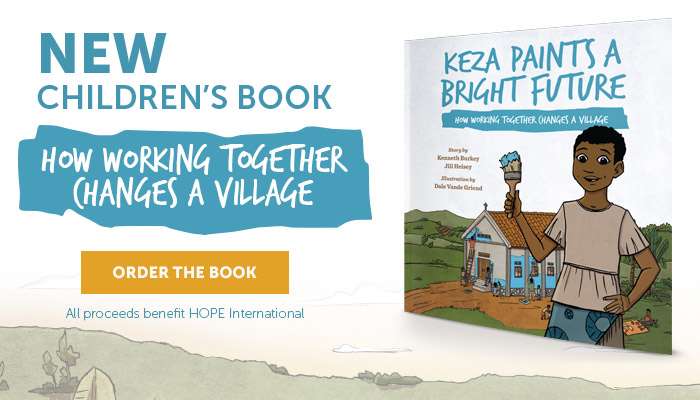 Statistics from United Nations Development Programme