Around the world, we see creative, industrious men and women committed to providing for their families and serving their communities through meaningful work. In this year's gift catalog, we've included some of the tools HOPE International-network clients use in some of the most common jobs in the developing world: animal rearing, farming, tailoring, and store ownership. In this series, we'll dive into some of the challenges faced by those in that profession. 
In the developing world, farming is a way of life. In many of the countries where HOPE serves, smallholder farmers provide a significant portion of the country's food supply. But as crucial as smallholder farmers are for global food production, it's a challenging occupation held by some of the world's most vulnerable. The World Bank estimates that 78 percent of families living in poverty around the world rely on agriculture to make a living.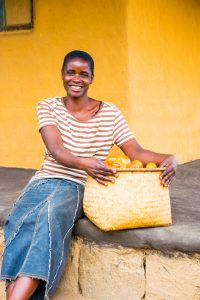 For farmers like Evetta (pictured), income is seasonal—meaning that if an emergency arises soon after the harvest, the family's food supply for the year can be diminished or wiped out. And having a livelihood dependent on the land can leave families at the whims of changing weather patterns. For families living on the edge of their means, a flood, a drought, or an illness can be disastrous for their family's food supply for the year. And with climate change producing atypical weather patterns, global hunger continues to rise.
But when a farmer can access a loan from their savings group or local microfinance institution, they can purchase tools like fertilizer that help increase their yields.
This impact may sound small, but for a smallholder farmer, increased yields can create exponential impact. When a farmer produces more crops, they not only have sufficient food for their family—they also have excess that they can sell. And that additional source of income allows them to invest in improved living conditions, a side business, children's school fees, and more.
Take Malita (pictured), a farmer in a rural village in Malawi. After hearing about the savings group through her church, Malita thought, "If I join this group, my challenges will subside." Saving $1 each week, Malita purchased two bags of fertilizer. As her yields increased, she took a larger loan from her savings group to start a business making mandazi, Malawian donuts. As her family's income has increased, she's been able to consistently provide food, soap, and even medical insurance for her family.
Like Malita, thousands of farmers around the world are receiving discipleship, biblically based training, a safe place to save, and loans through HOPE's network in 16 countries.
Join hands with farmers through a Gift of HOPE this Christmas season.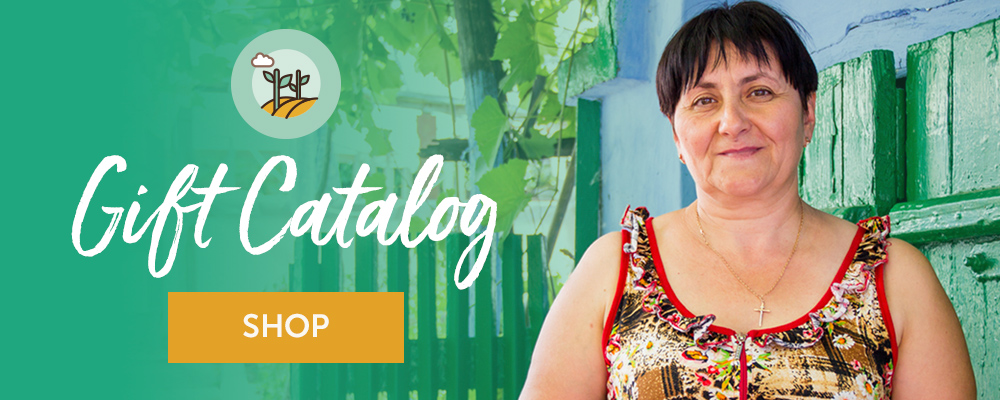 —-
Research from the World Bank's Agriculture and Food report
"Hungry farmers. That is perhaps the most confounding, troubling phrase on a confounding, troubled continent. … How can farmers, who rise every morning to grow food be hungry? But in my frequent travels to Africa's hunger zones as a reporter for the Wall Street Journal, I knew that phrase to be one of the continent's saddest truisms: her smallholder farmers, the people who grew their own food, were also her hungriest people." –Roger Thurow, The Last Hunger Season
Header image: Lupa, a client of Invest-Credit, HOPE's microfinance partner in Moldova