Across all aspects of life, women and girls face greater barriers to opportunity and obstacles to providing for themselves, their families, and their communities. We believe that God has created both men and women to be powerful image bearers and agents of change in their homes, communities, and nations. Because women have more frequently lacked these opportunities, more than half of the individuals HOPE serves are women.
This year on International Women's Day, we're celebrating stories of impact, resilience, and transformation in the women we're privileged to serve around the world.
1. Individuals are empowered.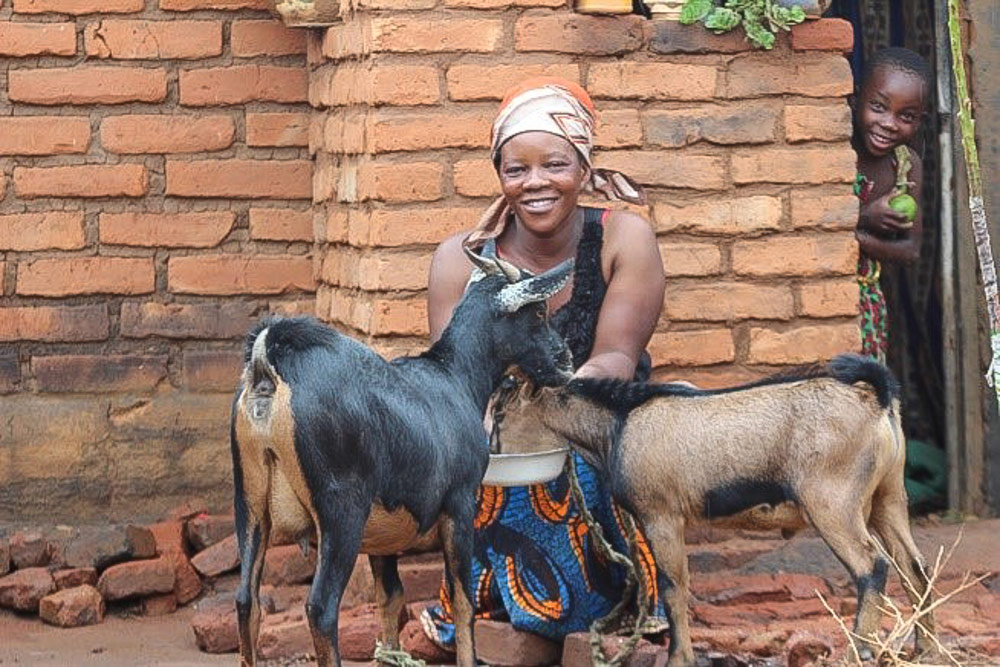 When Phanny Msongole heard about a savings group program through her church—a safe place to save money and plan for her future, "It sounded too good to be true." As a Malawian woman, Phanny had seen limited possibilities for her own development—but this offered a chance to move forward. "In our African society, men are regarded as the breadwinner of the family. … I realized that women can be self-reliant economically, and I was the first to join the [savings] group," she remembers.
Later, Phanny took out a loan to start a home-based business selling household staples. As her business became increasingly profitable, she also invested in agriculture and livestock using the entrepreneurship skills she gained through savings group training.
2. Children benefit.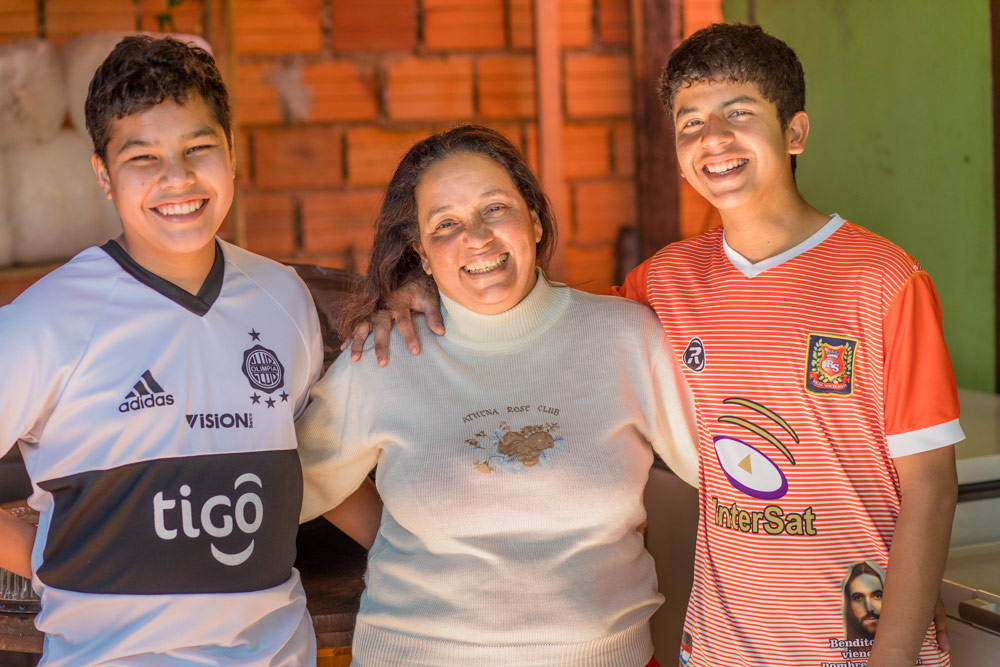 Ana Cipriano de Sevedia's dreams of secondary education were cut short when she was only 15 years old because there were no local high schools in her rural Paraguayan community. Today she aspires to create a different outcome for her three sons.
"My dream is that they study [at university], that they become someone in life," she shares. "I work so hard [for this]."
Through Diaconía, HOPE's partner in Paraguay, Ana has accessed three small loans to expand her general store and ice cream and popsicle shop. Her three teenage sons help her run the shop, and as she acquires new skills, she's passing them on to her children. "They will be able to learn … from me," shares Ana. "They will have a business inheritance."
3. Communities advance.
Beatrice Uwibambe took her first loan from Urwego Bank, HOPE's microfinance institution in Rwanda, in 1997. Since that time, she has continually grown her businesses through hard work and the aid of small business loans. "After getting to know Urwego, my life changed. I worked so hard and my standards of living advanced."
Her shop helps provide her community with staples like salt, sugar, and soap. Three employees help run her shop. Beatrice also owns more than a dozen rental properties, which she carefully maintains so that her tenants "are able to live under a safe roof, [a] house taken good care of." She looks to bless others through both of her businesses, saying that she hires unemployed neighbors for odd jobs and she brings food to families she knows are struggling.
4. The Church grows.
As an entrepreneur and shop owner served by HOPE Zambia, Dorothy Mulenga knows firsthand the security and hope found through savings group participation. Motivated to share this experience with others, she serves as a church facilitator for a local savings group called Women of Hope. Dorothy also visits individual group members to offer encouragement and mentorship, extending the ministry of the Church—where she serves as assistant pastor—in her community.
"When I was young, I asked my dad, 'Why is it that when I am sleeping, I always find myself preaching?' and he said, 'It is because God wants to use you,'" she shared. "I especially have passion for the women's ministry. I really wanted to be able to preach to them, to teach them how to conduct themselves as wives, and encourage them to recognize their greatness and to stand up for themselves in their marriages. … I felt God gave me this passion to share with the women, and I feel as if I have accomplished something when I do."
5. Financial safeguards are established.
Like 90% of Burundians, Marguerite Bucumi is a farmer. She and her husband grow enough food for their family to eat, as well as coffee to sell. But coffee is seasonal, and they're only paid once a year for their harvest. Without a safe place to save or access to loans, they struggled to make that money stretch the whole year. They couldn't afford to send their seven children to school beyond fourth grade, and they often couldn't pay for medical care.
Through her church, Marguerite joined a savings group with 22 other people, each of them saving 52 cents a week. Soon, group members could access loans from their pooled savings. When Marguerite's house collapsed, loans from her group helped her rebuild. When Marguerite and her children got sick, a loan from her group helped her pay for medical care. As they met regularly to save money, learn from the Bible, and share with one another, group members also formed a strong network of support. "Because of the savings group and the Word of God," shares Marguerite, "it has brought us together, and we now know each other and love each other."
6. The body of Christ is discipled.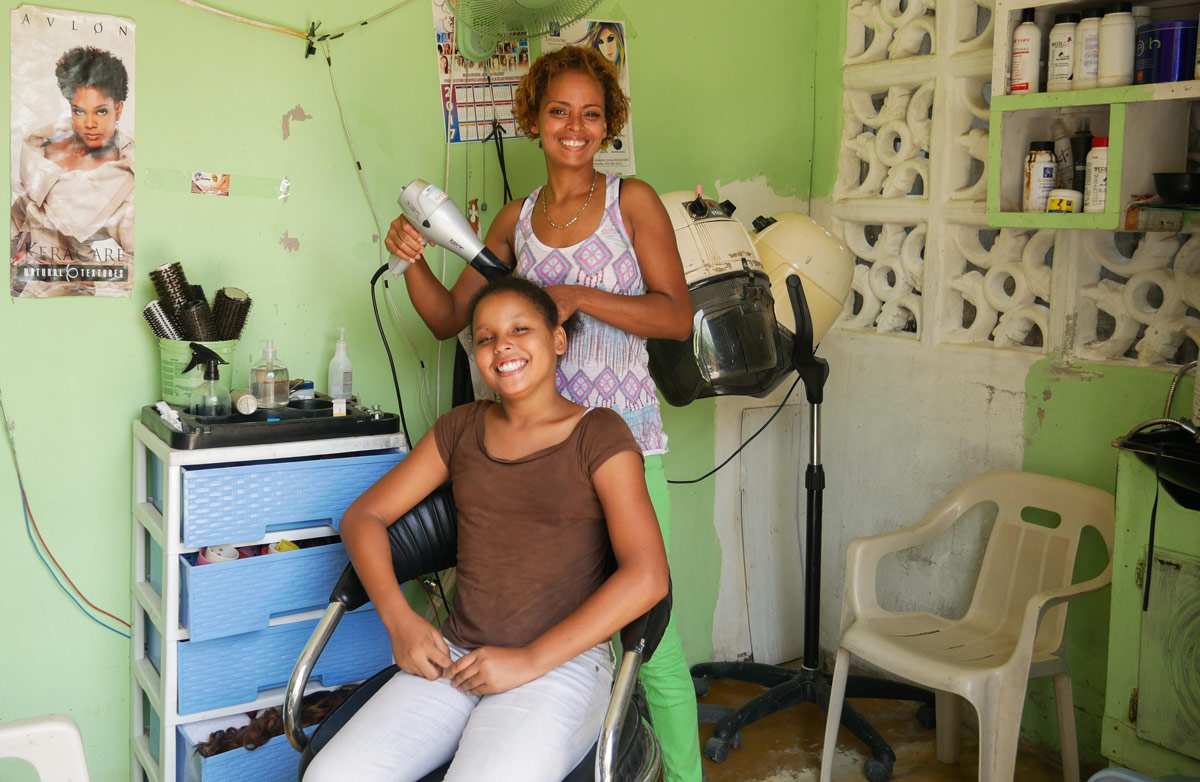 When Yissel Mateo Vasquez's long commutes and late nights at her job in the Dominican Republic's capital of Santo Domingo kept her away from family, she knew something needed to change. What started as opening her own salon through a small loan from Esperanza International, HOPE's partner in the Dominican Republic, has become so much more. Yissel noticed that women weren't just coming to her salon for a new style but also for emotional and spiritual support.
"There are people who come here and cry; they let out their problems. But it is my understanding that when they leave, they leave with hope, with a new word of encouragement, with a new feeling."
On Thursday evenings, Yissel's salon becomes a Casa de Paz, "House of Peace," where she and her husband, Omar, host a time of worship and teaching for their community members.
During the pandemic, Yissel's husband was without work, and her salon closed temporarily. She began selling face masks and hand sanitizer to support her family. After her husband found new employment, the couple celebrated God's provision by partnering with their church to provide food rations for 2,000 local families.
When women have opportunities to flourish, change ripples out to touch others around them. Today, and every day, we rejoice with these women, honoring their stories of hope and coming alongside them to fight for their future.