In many HOPE-network countries, a majority of people work in agriculture—including 91% of the population of Burundi. And as we've listened to the men and women we serve, we've heard a repeated request for training in more effective farming techniques.
That's why we're excited to announce a partnership with Plant With Purpose, a nonprofit whose Christ-centered model combines spiritual renewal, regenerative agriculture, savings groups, and environmental restoration. We are thrilled to officially partner with Plant With Purpose, an organization that shares our passion for Christ-centered ministry in rural communities. Launched in September, this partnership seeks to train and equip 1,850 existing savings group members in Burundi, with the intent to monitor the results for future learning and expansion.
Plant With Purpose's training in regenerative agriculture equips farmers to increase their long-term yields as they rebuild soil fertility and healthy water systems for future generations. It's a natural fit with HOPE's holistic savings groups model, which helps members access the capital to invest in more sustainable activities like diversifying crops, reducing pest issues, and increasing soil fertility. One study by World Relief found that those who participated in both agriculture interventions and savings groups saved $3.67 more per month than those who participated in a savings group alone—increasing financial resilience in rural communities.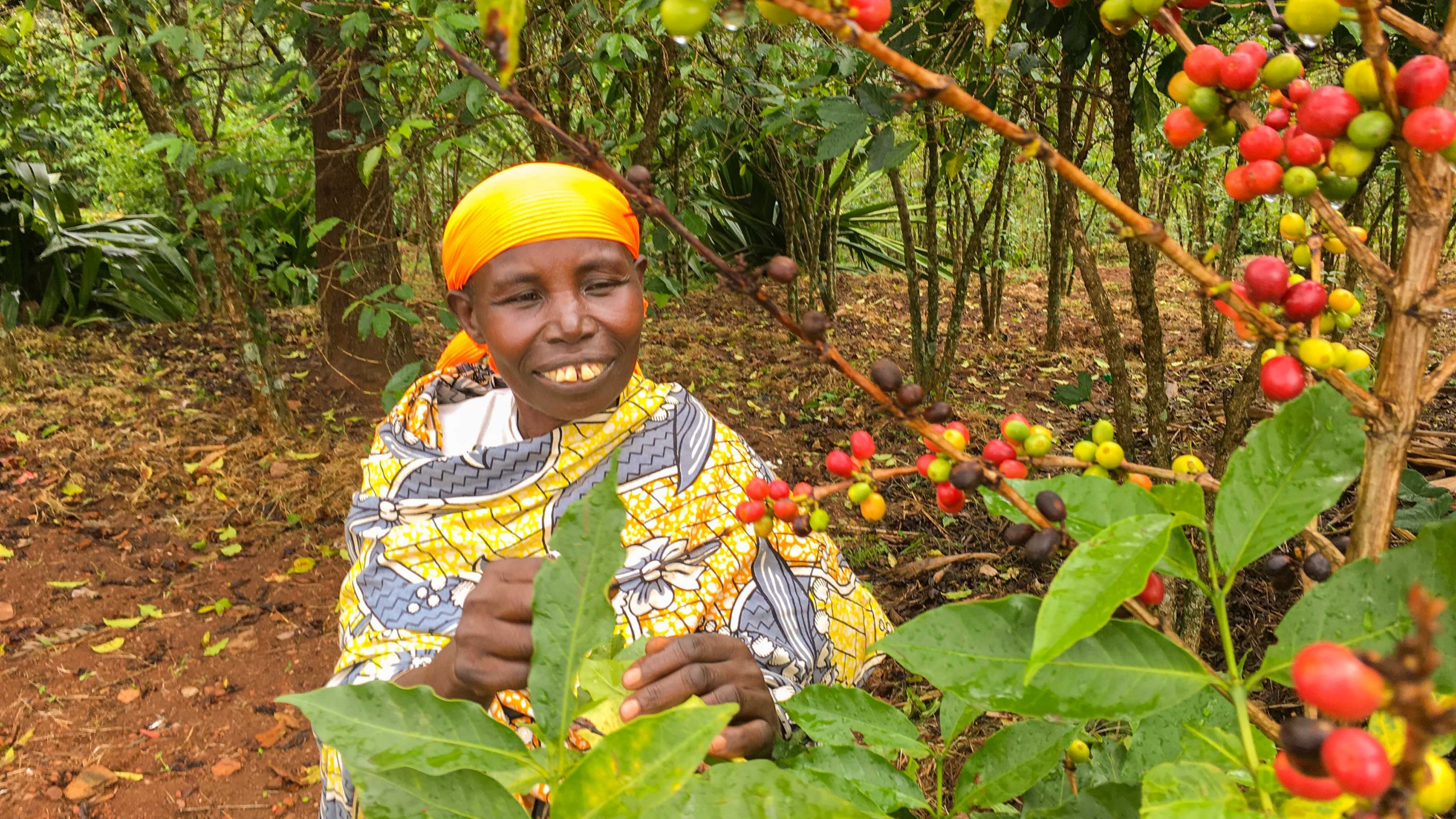 Marguerite Bucumi (pictured) and her husband, Nicodeme, are one example of HOPE Burundi members engaged in farming. Marguerite and Nicodeme grow enough food for their family to eat, as well as coffee to sell. But coffee is seasonal, and they're only paid once a year. With no safe place to save and no access to loans, they used to struggle to make that money stretch the whole year. As a result, they couldn't afford to send their seven children to school beyond the fourth grade, and they often couldn't pay for medical care.
When Marguerite joined a savings group through her church, she started saving 100 Burundian francs ($0.52 U.S.) a week with the 22 other members of her group. Soon, group members could access loans from their pooled savings. When Marguerite's house collapsed, loans from her group helped her rebuild. When Marguerite and her children got sick, a loan from her group helped her pay for medical care.
As they met regularly to save money, learn from the Bible, and share with one another, group members also formed a strong network of support. "Because of the savings group and the Word of God," shares Marguerite, "it has brought us together, and we now know each other and love each other."
For the future, Marguerite dreams of strengthening her family's resilience by purchasing livestock. She plans to start small with chickens and goats but hopes to one day save enough to buy a cow.
Through her savings group, Marguerite has experienced increased resilience and community, and we are thrilled to see how this partnership with Plant With Purpose will help members invest in the health of their families, their land, and their livelihoods.
Read the full press release on this exciting new partnership here.