When Russia launched its large-scale attack on Ukraine, we knew this was a critical moment to show up for the 1,000+ entrepreneurs and savings group members served there and our 47 staff members in the country. Thanks to supporters' generous giving to our Ukraine assistance fund, HOPE developed a robust response—one that began on the day of the first attack and will extend beyond the end of the conflict.

Stage 1: Crisis Response &
Stage 2: Resourcing Relief

February– June 2022
Immediately following the Russian invasion, HOPE mobilized to provide emergency support. We offered grace periods, waived interest accrual, assisted with food and transportation, and prayed with each entrepreneur we serve. 
Pastor Maxim* (below, in the middle) and his church in Zaporizhzhia, Ukraine, used a grant from HOPE to purchase vehicles to deliver supplies and evacuate survivors in the war zone, including a group of older women (two of whom are pictured below) left stranded after their homes were destroyed.
Additionally, we sent funds to 48 churches and other partners serving people fleeing the violence. Over 200,000 Ukrainian received necessities like food, shelter, and transportation through our partners.
Stage 3: Resilience
June 2022 – present
As the war stretched on, Ukrainians remaining in the country began searching for ways to restore their livelihoods and keep their country's economy going strong. And to do that, they needed capital. In response, HOPE Ukraine designed specialized loans to meet the needs of three groups:
Entrepreneurs growing their businesses
Farmers investing in their operations
Homeowners making housing improvements
While commercial banks increased their interest rates by as much as 100%, HOPE Ukraine cut their rates in half, meeting a significant need for affordable capital during wartime.
Igor* (below) used a loan from HOPE to invest in his farm, growing crops essential for Ukraine's economy and future.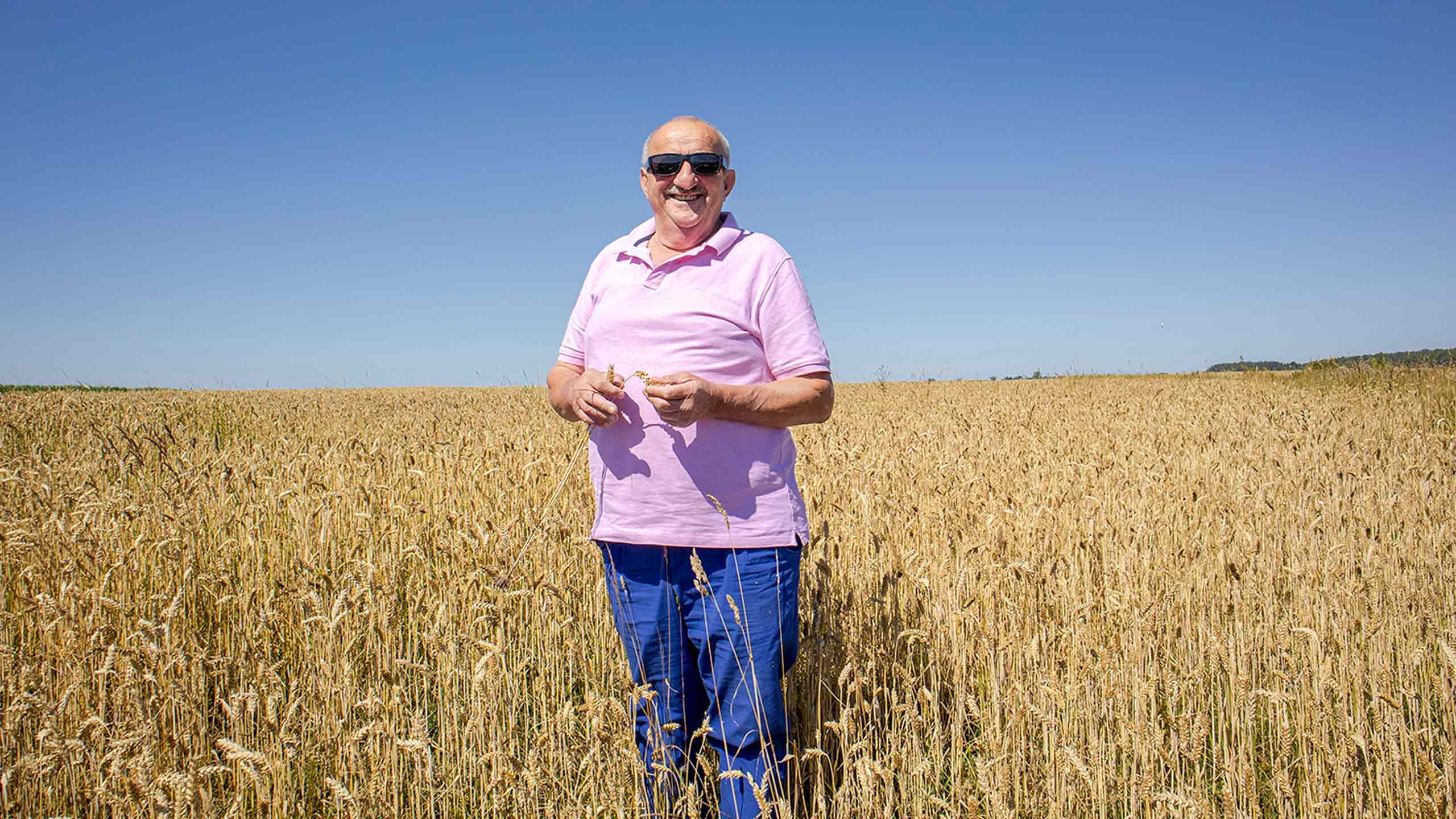 Stage 4: Rebuilding
Upcoming – Once the war ends
"With 25 years of close relationships with churches and partners in Ukraine, HOPE is well-positioned to help rebuild," shares Andre Barkov, integrated strategy principal and former managing director of HOPE Ukraine.
When the war in Ukraine ends, HOPE is committed to supporting families as they recover—spiritually, socially, personally, and materially. Even now, we're laying the foundation for coming alongside churches and communities as they rebuild by offering services like start-up capital for businesses and agricultural lending.
Pray without ceasing
Fully trusting in the Lord and His compassion, would you continue to pray for Ukraine?
Pray for an end to the war and violence

Pray for farmers, HOPE staff, and others

courageously operating in a volatile environment

Pray for safety and comfort for those displaced by

the attacks
For more information or to find the latest information on HOPE's work in Ukraine, visit hopeinternational.org/ukraine.
*Names changed for security.