by Lydia Koehn, Field Communications Fellow
Last week, I traveled to the Philippine island of Mindoro to join a training of savings group facilitators with the Center for Community Transformation (CCT), HOPE International's local partner in the Philippines.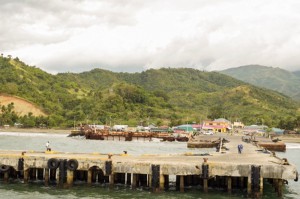 More than half of the 46 trainees were pastors from the Mangyan Tribal Churches Association, a group of indigenous churches using savings groups to address both the material and spiritual needs of their communities. Over the course of three days, I was delighted and encouraged by the expertise and faith of Ate Goldie and Ate Luvin, Ate meaning sister in Filipino, who are the leaders of CCT's savings and credit association program. As I embraced the warmth of the Filipino culture, I discovered a few steps to inspiring the facilitators of future savings groups for the transformation of their communities.
The following are what I found to be the keys to a successful training:
1. Flexibility
When we arrived for the first day of training at 8 a.m., there was no one to be found at the open-air concrete building of the Mangyan Tribal Churches Association. We soon learned that the representatives of the Mangyan churches from the surrounding areas had understood the first day as an optional arrival and the official start to be the next day. So we transitioned into plans for beginning the next day, using the extra time to get to know the pastors from the nearby neighborhoods. Continue Reading…