A scholarship from the MasterCard Foundation empowers HOPE Congo senior loan officer Olivier Bazounguissa to better equip others.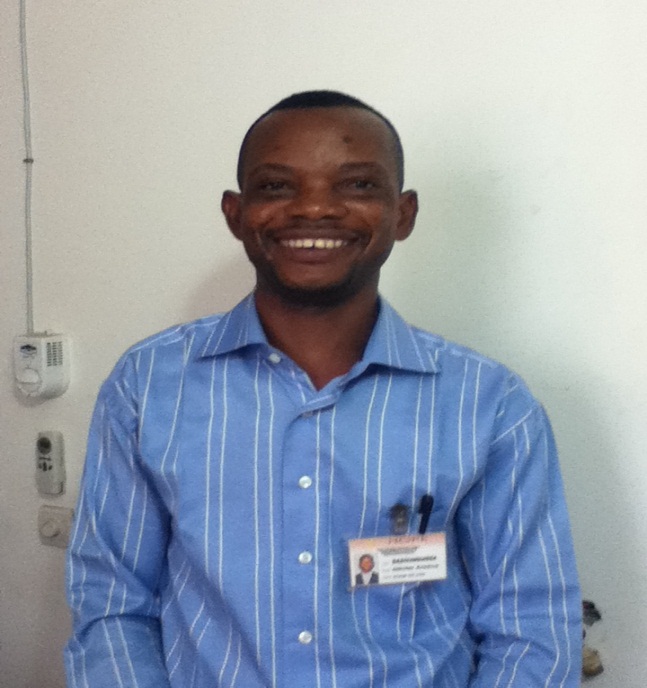 When Olivier began working with HOPE Congo in August 2010, his only prior experience in microfinance was a six-week internship with a local microfinance institution (MFI) right after he graduated from university. However, he distinguished himself in his work as a loan officer, quickly rising to become senior loan officer. "He has a mature perspective about his work," says Manny Palis, HOPE Congo's managing director, "and is diligent about accomplishing more for HOPE Congo."
In recognition of his excellent work, Olivier was awarded a full scholarship from the MasterCard Foundation to attend a two-week microfinance training course in September at the School of African Microfinance in Kenya. This intensive training covered topics ranging from savings to human resources to reporting to marketing, and with nearly 100 trainees from MFIs across Africa, the course encouraged participants to network and share from their experience. "The training broadens my insight and horizon," says Olivier. "[The other participants] are all rich in experiences in microfinance, so I learned a lot of best practices that I can share and apply to HOPE Congo."
Now that he has returned, Olivier plans to share what he learned with his fellow loan officers. He is also eager to begin applying these lessons to his daily responsibilities, which include identifying potential clients, facilitating groups as they select members, and training groups on the policies and procedures of community banking. For example, Olivier plans to work with community bank leaders to build their leadership capacity, engaging them to create a vision for their groups and to continually lead their fellow bank members by example.