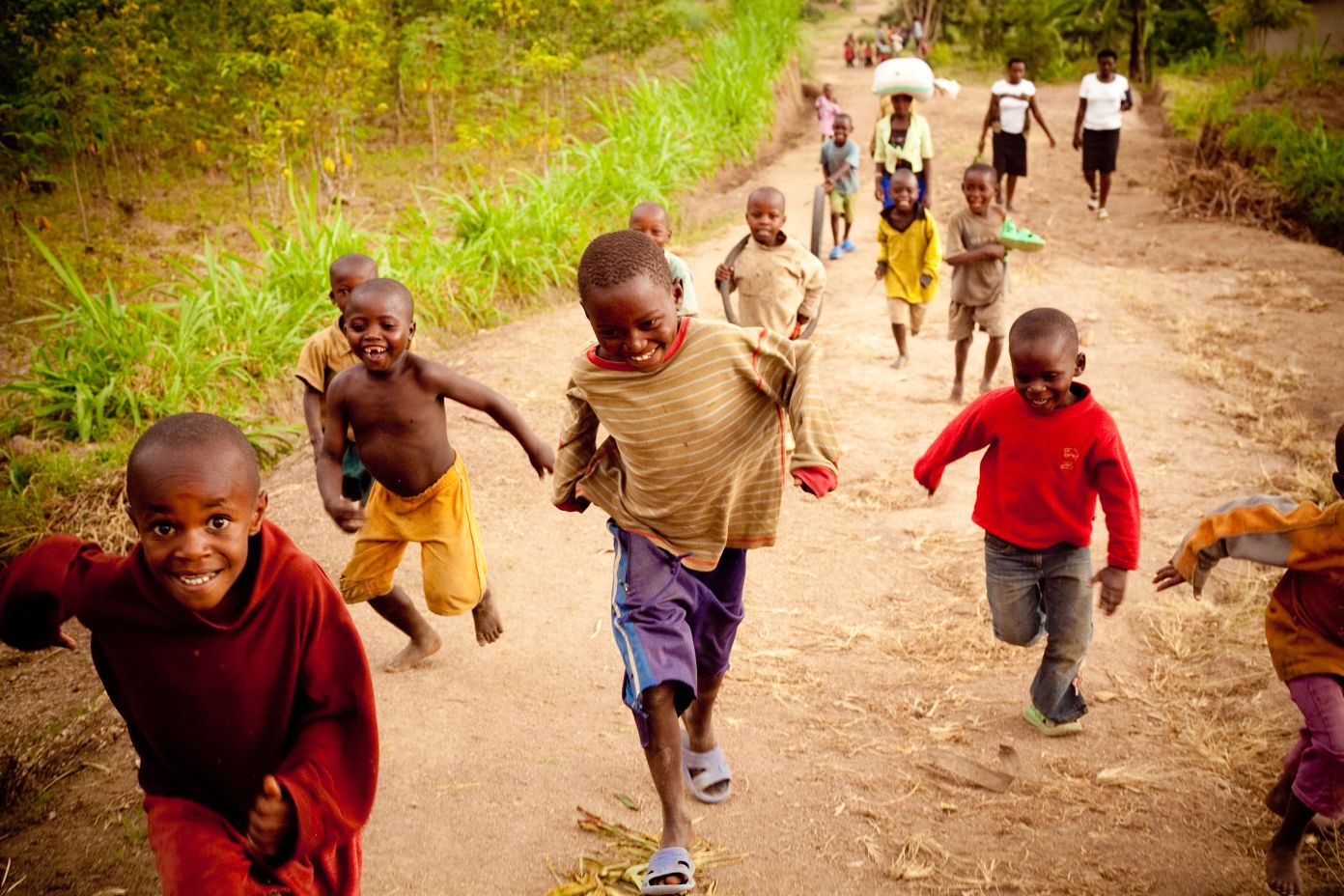 I need to admit something: Sometimes I intentionally look away from photos of children living in poverty. Not the really sad ones – I mean photos of adorable kids with big eyes and bright smiles. And it's not that I don't like kids. I love them, actually. I'm that crazy lady who inevitably asks to hold someone's baby, whether I'm in my parents' church or a church in a Congolese village, and I've been that way since I was about four years old myself (Did you just get a mental image of toddler me carrying a baby half my size?).
Guilt is one reason I look away. If you've had the privilege of participating in some kind of mission trip, you probably know the simple joy of playing with cheerful kids who seem to come running from every direction. Across language barriers, we laugh and take pictures and give piggy back rides. We hold hands and give hugs and swear to ourselves that we'll never forget their names. But honestly…I've forgotten most of their names. Distance and time have eroded those details in my brain, and I feel a twinge of guilt when I look at cute photos.
Pessimism is another reason. Despite all the wonderful things that are happening as God's Church moves in the world, I know that at least some of these kids will still be living in the same slums years later, living out the same cycle of hopelessness their parents walked.
And finally, I look away out of fear that those cute kids will make me lose focus.
Here's what I mean by focus: I believe the best way to help children is to empower their parents. And I stand by that. Say there's a Haitian single mother living on the edge. She can barely afford to care for her children. I would much rather see her build a savings account, start a small flour business and provide for them herself than rely on the generosity of strangers. That self-sufficiency is what HOPE envisions for all our clients. I worry that, by focusing on the kids, I'll end up "putting a Band-Aid on a broken arm."
But as I was scrolling through HOPE photos today, I was shocked by my urge to skip over this photo of joyful Rwandan kids. It's like I'm afraid to see beauty in each child's face because I don't know what the future holds for them. I'm afraid their joy will dry up by the time they're grown.
Yet I know that each child has incredible value in the eyes of God, and poverty cannot change that. In fact, we fight poverty exactly because they're worth so much to Him. While children are some of the world's most vulnerable, their energy, their hopefulness, and all the good years ahead of them hold so much potential for something better. Even if it doesn't happen overnight, even if it takes 15 years, equipping the Haitian mother to put her children in school will undeniably mean that things are different for the next generation. Because they are healthy and learn to read, because their mother teaches them by example to work hard and sacrifice for others, they will not live out the same cycle of hopelessness. Their lives will be different.
So today I will embrace those beautiful pictures, and I invite you to do the same. They're a reminder of all that we have to gain and all that can change if we're patient and faithful and do not lose hope.