by Ben Lewis, HOPE Supporter
One of the things that I love about HOPE International is how they give people the opportunity to work.
For many of us, the difficulty or monotony of work can sometimes make us feel more like Job in the Bible rather than blessed with vocation. But all it takes is a story like this one in The Wall Street Journal to be reminded of the blessing of work. In it, the journalist describes how people with autism, who once were deemed unemployable, are finding meaningful work at corporations like SAP and Freddie Mac. Patrick Brophy, a 29-year-old man with Asperger's (a milder form of autism spectrum disorder), said, "Four weeks before joining, I was steadily more and more nervous. Within a month, [the work] was second nature. I had found myself." This is indeed a beautiful and noble thing—Mr. Brophy is experiencing the blessing and dignity of work.
In the same way, HOPE seeks to meet the physical needs of people by teaching them business skills and providing capital to invest in their abilities. This results in work which bestows on a person the dignity of the image of their Maker. Ask any HOPE client; you'll hear stories of increased confidence and self-worth. And if you've given to HOPE, you believe that creating dependency among the poor is no help at all. However, the ultimate and most pressing need of people everywhere and in all stations of life is the Gospel of Jesus. And this is the reason I really love HOPE.
HOPE clients save and borrow money and build businesses, but the work doesn't stop there. Stopping there would be akin to staking our lives on something that will not save us. But praise be to God that Jesus died for our sins and took God's wrath against those sins. Furthermore, Jesus rose again to new life, giving us the assurance that if we've trusted in Him and His righteousness, so too will we rise in victory. HOPE builds relationships with its clients and proclaims this truth; this is the ultimate aim of our investment.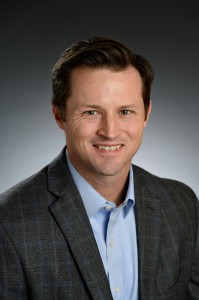 Ben Lewis served on HOPE's Colorado regional board for two years. Ben and his wife, Eliza, are passionate about HOPE and the work it is doing to alleviate both physical and spiritual poverty through microenterprise development. Ben graduated from the U.S. Naval Academy with a B.S. in economics and is a Chartered Financial Analyst (CFA) charter holder. After serving in the U.S. Navy for eight years, Ben joined Chatham Financial, a financial risk management consulting firm. Since 2006, Ben has served Chatham's structured finance and private equity clients and is currently serving financial institution clients. Ben and Eliza live in suburban Denver, CO, and are raising two beautiful children, Samuel and Miriam.