Kathy Dodd was always at a loss when her four adult daughters asked her what she wanted for Christmas. Knowing she had more than enough stuff, she would joke, "Just peace and harmony in our family!"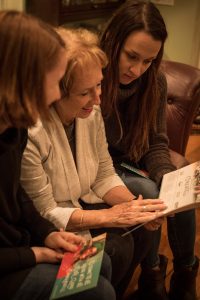 But after learning about HOPE seven years ago, she soon began requesting items from HOPE's gift catalog. Now each year, her daughters honor her with a gift while also investing in families around the world.
And Kathy doesn't just turn to the HOPE gift catalog to build her own Christmas wish list. It's also become a tradition for her to use it to choose gifts for her four grandchildren, ages two to nine.
Here are three reasons Kathy chooses HOPE's gift catalog each December: Continue Reading…