You can never be poor, as long as you give.

Congolese proverb
This #GivingTuesday, across the U.S. and around the world, people are celebrating generosity. Often, when we think of giving, we might think of financial giving, which is much needed as we seek to equip families to break the cycle of poverty. But if we look to the Greatest Commandment—to love God and love our neighbor as ourselves—generosity takes on a deeper, much more relational meaning.
At HOPE, it is our greatest joy to walk alongside hard-working families as they put what they have in their hands—their skills, talents, and passions—to work, providing for their families and giving generously to their churches and communities.
Recently, after a community bank meeting in Brazzaville, Republic of Congo, we asked a few HOPE clients to share what generosity means to them. Their words capture the loving heart of generosity we pray that each HOPE-network client lives out in their families and communities.
Generosity is important because it's what God commands us to do.

Ngoma
Through generosity, you forget the bad things others have done to you.

Francoise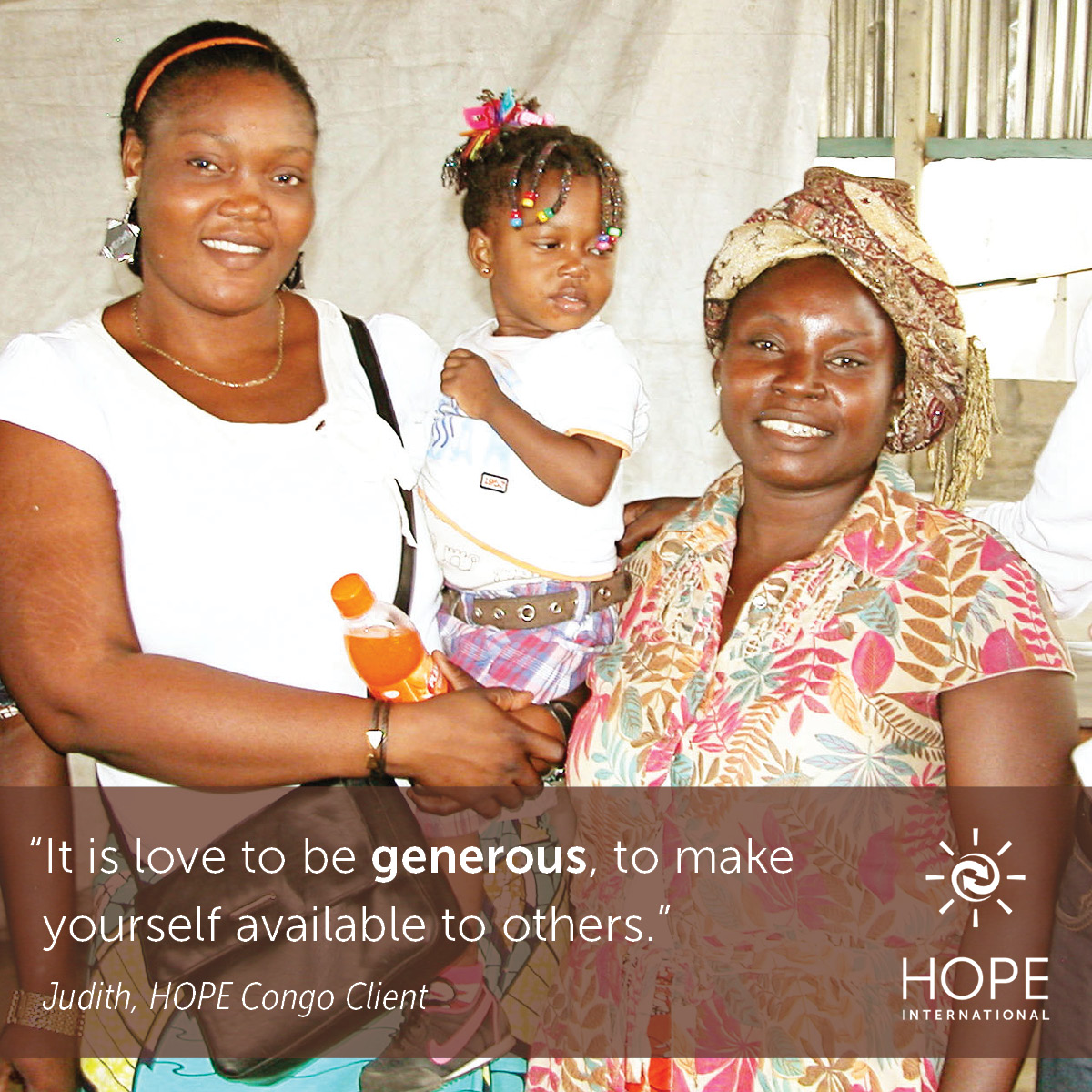 Generosity is something that we need to practice in our daily lives—in our society, in our families, even in our businesses.

Josephine
Generosity is something that one learns from watching others be generous.

Jacqueline
We store up treasures when we give.

Stephanie