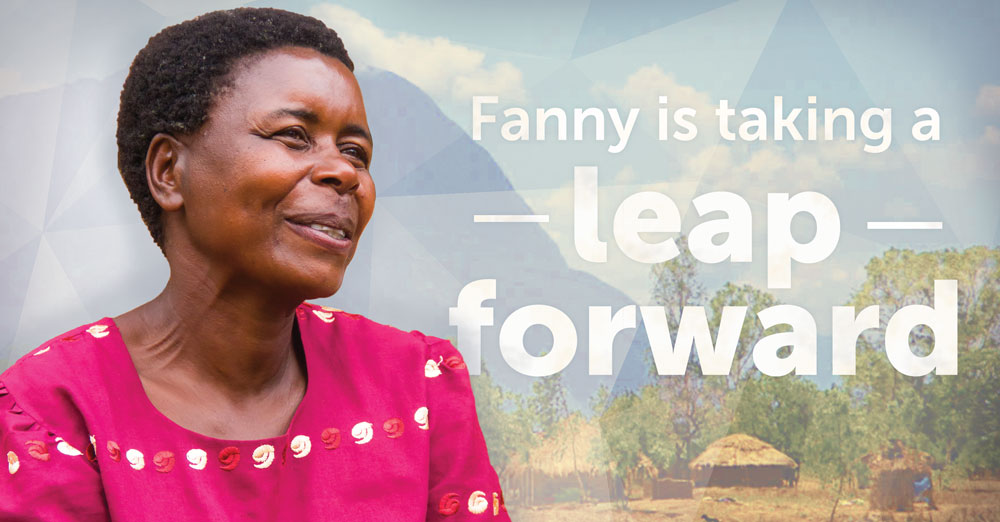 Suddenly raising seven children
When Fanny's sister passed away, leaving four children behind, the choice was clear—she had to adopt them. Already a single mother, Fanny suddenly found herself the sole provider for seven school-age children.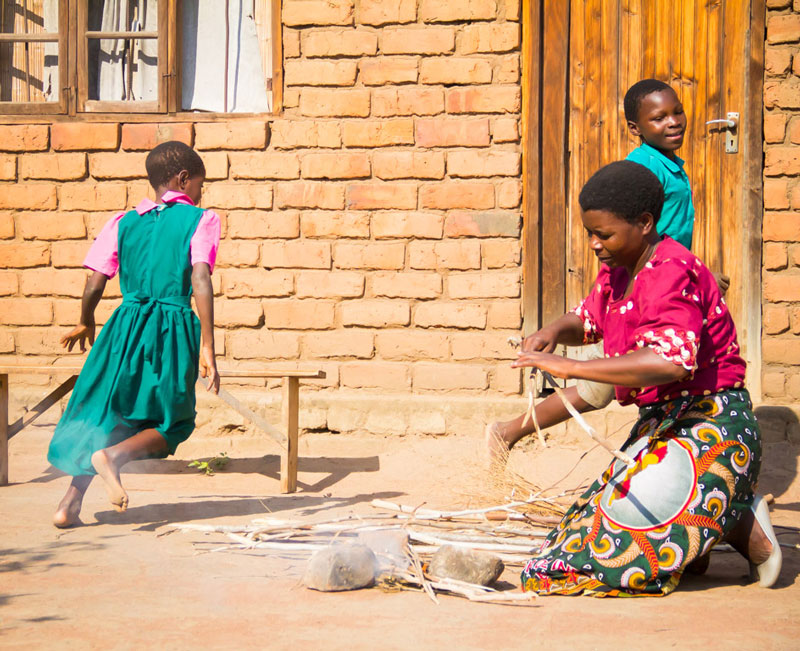 As one of Malawi's 2 million small-scale farmers, Fanny set her mind to working hard, knowing that her efforts meant nourishment for her children. She managed to meet her family's basic needs but struggled to find money for school fees or even soap. "Some months, I wouldn't have money at all," she says.
When Fanny heard about savings groups forming at her church, she recalls, "I was the first to sign up." Saving small amounts of money with her group, Fanny no longer needed to sell her own family's food for extra cash. It was the boost she needed to leap forward.
Refusing to give up
When severe flooding in early 2015 rendered 230,000 Malawians homeless, Fanny's crops and home were washed away. Despite the devastating loss, Fanny quickly moved in with her sister next door and used her savings to launch a side business selling used clothing. Even though she lost everything, she determinedly began to rebuild her home.
Less than a year after the floods, Fanny did something few in her community have been able to afford: she paid to install a water tap next to her home to help with irrigation and household chores.
"I can say this is my testimony," Fanny says. "Before the savings group, I had no business of my own, and my children were suffering from hunger. But now, I am rebuilding my own house, and my goal is to see my children educated."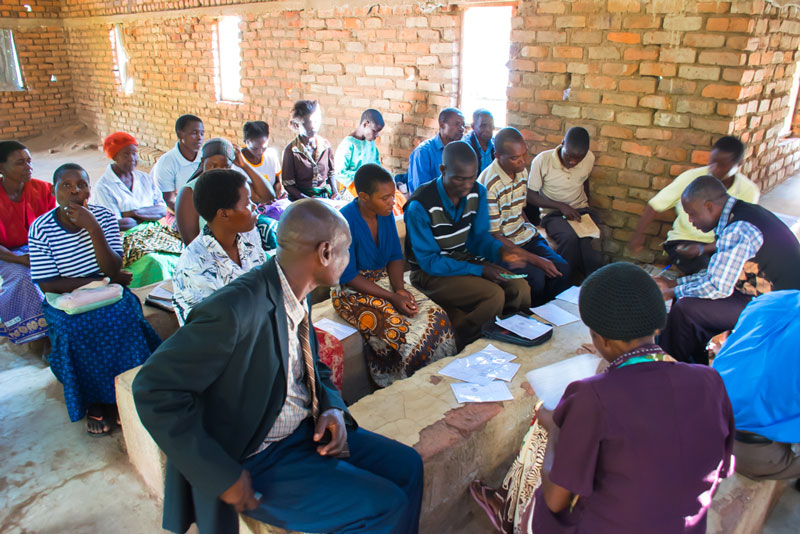 A place to belong
Joining the savings group has not only provided financial stability for Fanny; it has brought her closer to God and to friends in her community.  An active member of her church, Fanny leads worship and visits those who are ill or grieving. Eager to give back, Fanny's savings enable her to bring offerings to church—something she wasn't able to do before.
Fanny's savings group has given her a sense of belonging. "My challenges have grown less because I am supported," she says. "My fellow group members encourage me and pray for me. … Since I joined the group, I'm a more joyful person."
HOPE GIFT CATALOG
Help entrepreneurs leap forward!
Like Fanny, millions of men and women are bursting with skills and talents but lack access to the financial tools needed to leap forward along the path out of poverty. Choose items from HOPE's gift catalog to play a role in helping families flourish!
SHOP NOW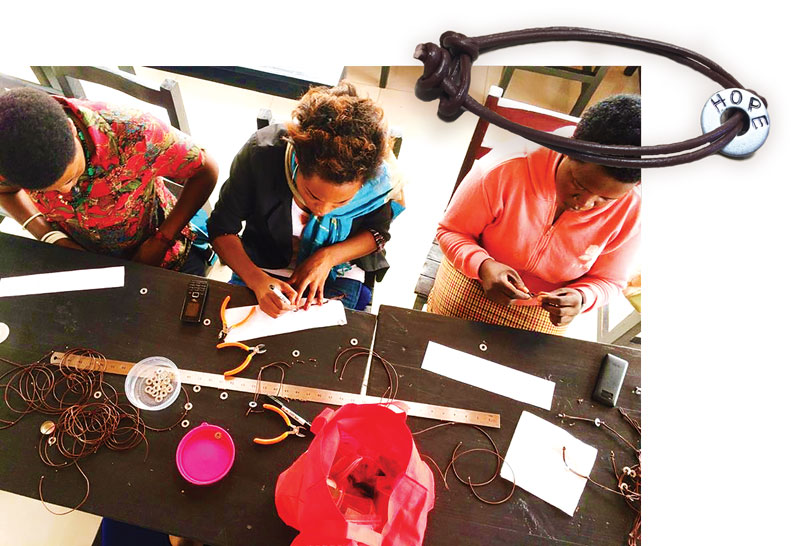 Free bracelet!
With your donation of $25 or more, you'll receive a leather bracelet, hand-crafted by Rwandan entrepreneurs!*
*Bracelets are available while supplies last.