by David Wills, President Emeritus, National Christian Foundation
In the 20 years I have served with the National Christian Foundation, I have been privileged to interact with some of the most generous people on the planet. Together, we have mobilized more than $10 billion in grants to more than 55,000 nonprofits.
But throughout my career, I also came to believe that not all giving is created equal. In its best form, generous Kingdom giving requires tremendous passion, effort, and intentionality, as well as great reliance on the Holy Spirit. In my time mobilizing generosity, I saw how easily Christians can miss some of the most impactful giving opportunities. If you sought my advice on how to impact the Kingdom through your generosity this holiday season and beyond, here's what I would recommend you consider:  
Instead of just giving to where your heart is, give to where God says His heart is.
There's a theory that you should give to wherever your passion is—and that's true to a point … but only as your passion mirrors God's heart. To become Kingdom-centered givers, we need to commit to analyzing the opportunity cost of our giving. Say I'm passionate about Opportunity A, a great organization. I need to think I could give to a cause I love, like Opportunity A, but if I do, I will forego giving to this other opportunity that's a bullseye into the heart of God.
When we're giving, we tend not to think enough about the hard question, What am I still not giving to that's dead center to God's heart—what am I missing? Scripture is very clear about things God says we should give to. And if I'm going to give to something else, I need to be honest about what I'm choosing not to support as a result.
Instead of giving only your money, give of your time, talent, and connections.
Christians tend to think of stewardship as an issue of money. In reality, we steward so much more: our time, talent, treasure, truth, and relationships. Generosity is transformational, and the more you give from all five of these categories, the more transformed you become. It is liberating! Your life changes in this world and the next. If you give only your money, you're missing out on 80 percent of the opportunity!
Instead of giving to the organization that outshines the others, value collaboration and what it can accomplish for the Kingdom.
Donors rightly like to see impact, but sometimes the proof of performance they seek from nonprofits encourages organizations to see others as competitors to outperform or outmaneuver. Thankfully, I believe this harmful spirit of competition within the nonprofit sector is yielding to a spirit of collaboration—and donors have an important role to play here. I've had the privilege of being part of a group of donors and Scripture translators that meets together monthly. We originally expected to spend the next 75-80 years translating the Bible into every language. As we've come together, we now believe we are less than 15 years away from that goal. Simply put, collaboration is a force multiplier for the Kingdom.
Instead of asking an organization to show how they are a better investment than others in their sector, look for organizations that willingly join hands with "competitors" to accomplish a common goal. Additionally, look for organizations that are working with the local church. Scripture says "the gates of hell shall not prevail against it" (Matthew 16:18). I believe we have yet to see all that God longs to accomplish as churches, charities, and Christ-followers come together to seek first His Kingdom!
For further reading on this topic, read "When giving sensibly doesn't make sense" and "4 simple ways to teach children generosity."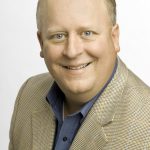 David Wills joined the National Christian Foundation, the world's largest Christian grant-making foundation, in 1998. Today he serves as its president emeritus and national relationship manager. An attorney since 1988, he focuses on charitable gift planning, exempt organizations, estate planning, and fiduciary matters. Wills is the co-author of two books, Investing in God's Business and Family Money and serves on multiple boards, including The River Foundation, ProVision Foundation, Global Generosity Foundation, Issachar Initiative, American Bible Society, ECFA, and Generous Giving, of which he is co-founder.