'The name Diaconía comes from the Greek word diákonos, meaning "servant" or "messenger." Like the deacons in the Bible, the Diaconía team has a heart for serving and sharing the Good News. HOPE is excited to invest in Diaconía—our newest microfinance partner—as they are poised to reach more people.

In this last decade, now you start to see the Church in Paraguay starting to wake up to the real needs of the community and say, 'How do we respond to that as a church?' And I feel like God is allowing us to be a part of that message." Judah Mooney, President, Diaconía
Diaconía provides financial services like loans and savings services through a group model (almost 95% women) that also includes prayer and discipleship. Teaching vocational courses, Diaconía trains clients to master marketable skills like jewelry design, embroidery, and tailoring.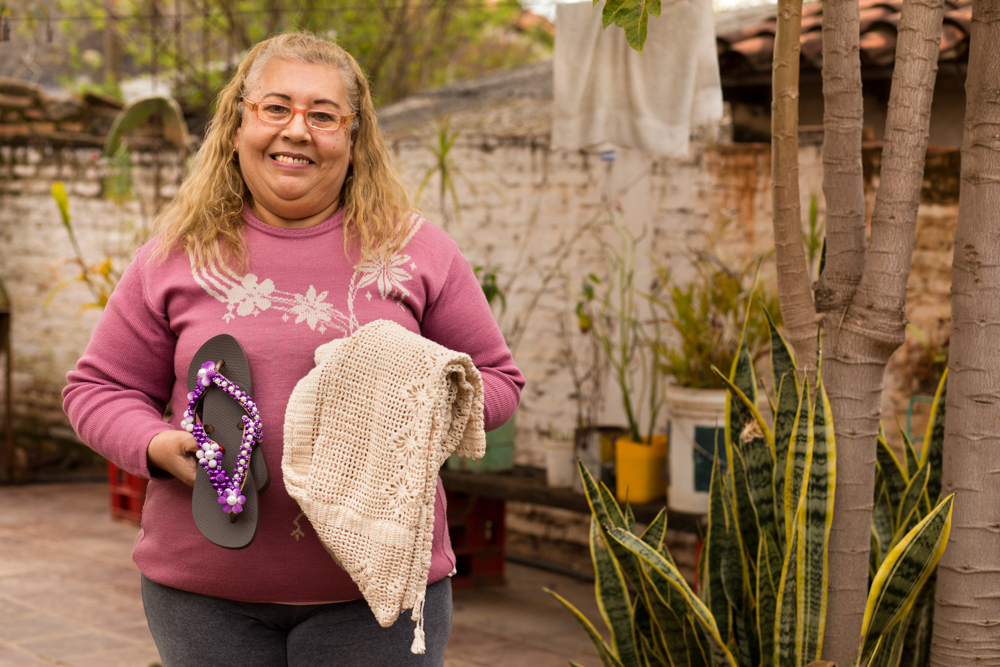 For one client, Ladis Rameriza (pictured above), Diaconía's Christ-centered vocational courses sparked something new—an unexpected interest in the Word of God. Sensing a prompting to pray, Ladis began talking to God daily and, recently, chose to follow Jesus.
I feel that God is transforming me day by day. I need this spiritual aspect. I can be filled materially, but now I need the spiritual. … It's what I was missing. Today, I am a woman who is very happy. Through Diaconía, I reached my goal."
Currently serving over 3,500 clients, Diaconía will launch a second location this year, with plans for a third office later in the year.
This story appeared in our latest annual report, highlighting HOPE's work and impact in 2018. You can read the rest of the report here.