Many small businesses in middle-income countries have outgrown typical microfinance loan sizes but still do not qualify for commercial lending. Stuck in the "missing middle," these companies have great potential to provide jobs and contribute to the local economy, yet credit barriers stand in their way.
Several microfinance institutions in the HOPE network offer financial services for small-and-medium enterprises (SMEs), with loans typically starting around $5,000. These larger lending services bolster qualified business owners who've outgrown smaller microfinance loans but are still overlooked by commercial banks. SME business owners are significant job creators and catalysts, and through SME lending, HOPE invests in local businesses and underemployed communities.
Bringing jobs to Romania
After Syria, Romania has the second highest emigration growth rate in the world. Over 4 million citizens have left the country since 2007 to seek work—and only about 4% will ever return. Daniel Galea and his wife, Anca, want to change those statistics. After spending 10 years working in upscale butcheries in Ireland, Daniel was discouraged with his company's singular focus on profit, and the couple missed their church and community in Oradea, Romania.
Their hearts set on a dream, they moved back home. Daniel and Anca had a vision to launch the city's first fast-casual restaurant, focusing on affordable, fresh, local food. Daniel approached ROMCOM, HOPE's partner in Romania, and took out an SME loan, which helped the Galeas pay suppliers, vendors, architects, and interior designers. After 18 months of hard work, Daniel and Anca opened Piata 9 in August 2018.
The joy of good work
Today, Daniel and Anca run the bustling restaurant along with 25 staff members, about half of whom attend their church. Several employees are young adults raised in a foster home. More than business owners, Daniel and Anca see themselves as mother and father figures for these young people.
"I believe in Oradea and the people who live here." Daniel Galea
Although bribery and other corrupt practices are commonplace for Romanian businesses, the Galeas have done everything by the book, and God has blessed their efforts. Daniel is thankful for the help of ROMCOM, which unlike other organizations, took an interest in him personally. "ROMCOM staff were very friendly and paid attention to our needs," he shared. "They showed interest in my vision and plans." Thanks to that vision, Daniel and Anca are sharing hope with many in Oradea.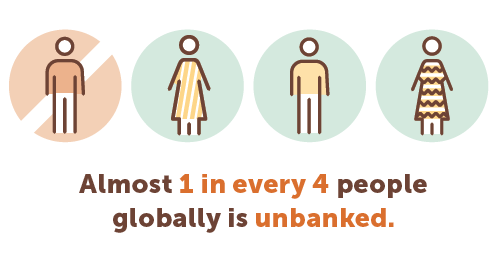 Over 1.7 billion people don't have access to the financial tools needed to grow businesses, secure savings, and make other household improvements.
Read about the three reasons why we're still in the fight against extreme poverty–and how your investment can make a difference.