"Learn to do right; seek justice. Defend the oppressed. Take up the cause of the fatherless; plead the case of the widow." Isaiah 1:17
At HOPE International, we celebrate the generosity that's unleashed on Giving Tuesday! But with so many causes and groups to give to, we know it can be hard to know which to choose.
If you're looking for ways to give this year, we've put together a list of four international and two U.S.-based organizations that we've had the privilege of getting to know and would recommend to you.
Following Christ's call to care for the most vulnerable, these ministries are at the forefront in the fight against poverty—in all its forms. We hope you'll consider joining in the incredible work of these groups this Giving Tuesday!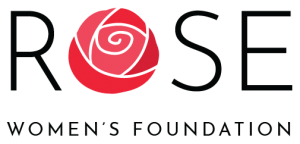 Location: Kenya
What they do: Provide Christ-centered business training and loans to women in Kenya
Why we love them: Reaching women living in some of the most underserved communities in Kenya, ROSE's investment in entrepreneurs impacts entire families. After completing ROSE's one-year business training program, women saw their average monthly income go from $56/month to $675/month, making them and their families less vulnerable to trafficking, malnutrition, and isolation.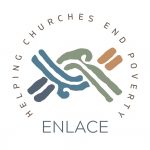 Location: El Salvador, Guatemala, Nepal, Nicaragua
What they do: Resource churches to partner with their communities to create long-term solutions to poverty
Why we love them: Enlace has a deep passion for the Church and a beautiful asset-based approach, believing that every church has the potential to end poverty in its community. By collaborating with churches on projects addressing water access, safe housing, medical treatment and more, Enlace envisions coaching and resourcing over 4,330 leaders from 173 churches to impact over 300,000 people in the next five years!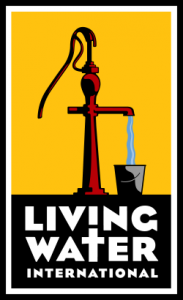 Location: 17 countries in Central America, South America, and Africa
What they do: Mobilize churches and communities to cultivate sustainable water, sanitation, and hygiene programs—and an ongoing witness to the Gospel
Why we love them: When you support access to clean water, you're helping to fight poverty on multiple fronts, because when people have safe water, that frequently has a ripple effect on education, the economy, the environment, and women and children's safety.
Location: South Asia
What they do: Connect churches in the U.S. with churches in South Asia to equip them to serve their communities more effectively
Why we love them: Their special focus on underserved communities, including tribal groups, non-Christians, and women. We also appreciate their work in training pastors and missionaries who don't have access to formal education as a way to build up the Church.
Two U.S.-focused nonprofits that we recommend
As a global nonprofit, we love to point to like-minded organizations focused on serving their local communities, whether in Rwanda or in the U.S.! Here are two U.S.-focused groups doing excellent work to serve those on the margins:
Location: Georgetown, TX
What they do: Create an innovative, vocational community for adults with disabilities
Why we love them: Using entrepreneurship and community to challenge the way the world views people with disabilities, Brookwood empowers members so they can use their God-given gifts and talents to engage in meaningful work and service. Community members have become artisans, bakers, gardeners, card makers, jewelry makers, and more!
Location: Phoenix, Arizona
What they do: Empower men and women in urban communities with capital to start and grow businesses
Why we love them: We're energized by Hustle PHX's challenge to the stigma of "hustlers," instead recognizing them as "some of the best natural entrepreneurs in the United States."  Coming alongside these "visionary risk-takers," Hustle PHX offers intellectual, social, and financial capital to equip them to create sustainable businesses that serve God and the community.
We're so inspired by these groups—and we hope that this Giving Tuesday, you will be, too!
*These organizations have received training from HOPE International through our Savings Group (SG) Multiply program.