Seeing lives transformed is the joy of our work at HOPE International–and we know it is happening across the globe. In 2021, we administered the HOPE Quotient—our internal survey to measure material, spiritual, social, and personal impact—to almost 300 savings group members served by our church partners in rural Zambia. This model works!  
We also sat down with John and Grace Bender in their home in Ibenga, Zambia. What we learned from them illustrated the transformation we are seeing in the broader lives of savings group members. 
John and Grace live with their 10 children–four biological and six adopted. They are members and hosts of the 20-person "Jesus is the Answer" savings group. "Before the savings group, life was difficult. We heard that when you save [with the savings group], you encourage each other in unity and learn business."  
Savings, loans, and income-generating businesses 
John and Grace, like many who live in communities without formal employment opportunities, are entrepreneurs. Leveraging loans from their savings group, they operate three businesses: a roadside beverage stand where Grace sells her homemade Munkoyo (a traditional Zambian drink), a business selling bed linens, and farming maize (to both eat and sell). "God is the owner of everything we do," shares Grace.  
58% of members surveyed started saving because of joining their savings group, and 58% both gained access to loans and have taken a loan through the savings group.
Serving beyond themselves 
While their businesses offer a more stable income for their family, they are also impacting the lives of others:  
They've adopted six orphaned children, raising them alongside their four biological children, and using loans and savings from their savings group to pay their children's school fees.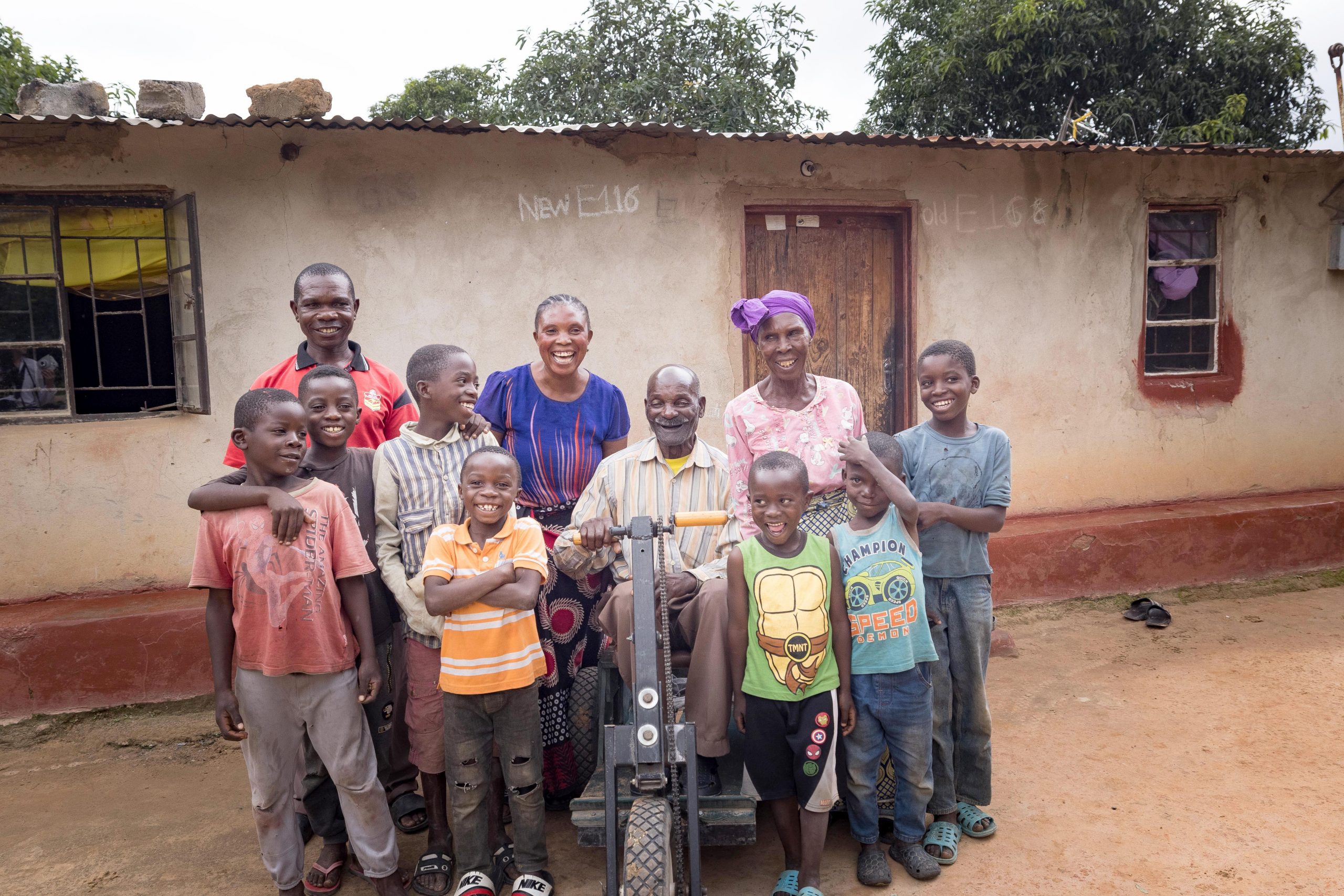 95% said that their group is meeting the needs of their community.
They support Grace's parents and are even rebuilding their home. Her mother, Christine, shares, "We were struggling to eat, but now because of their savings, our domestic needs are at rest." 
In the future, they dream of expanding their businesses and buying the land on which they farm maize.  
97% agree or strongly agree that they have hope their dreams will come to pass.
On a Kingdom mission
Both have known Jesus since the 1990s, and the savings group has served as a place for them to encourage others' faith. John and Grace host the savings group in their home and often bring new members to church.  
79% are helping someone grow and develop their relationship with God. 
Their pastor, Patrick, shares, "The savings group shares the Word when they meet which helps the church move forward." 
83% feel 'very much' more comfortable learning from Scripture on their own because of studying the Bible in their group. 
John and Grace asked that we pray for them. 
Grace: Pray as they continue to remodel her parents' house and care for their children.  
John: Pray that they can buy the land they farm maize on.  
We're convinced now more than ever that this model works! Learn how savings group members in Zambia are experiencing holistic transformation, compared to others in their community.