By Jesse Casler, VP of Finance and Administration
At HOPE, we're driven by the belief that our God is good and that He desires all people to know Him. This calls us to side with families that have been disenfranchised and overlooked as we share the Good News of Jesus Christ. We're also driven by the people who carry out HOPE's mission around the world. HOPE staff members are missionary bankers, human resource professionals, accountants, marketing specialists, administrators, and more who are deeply committed to investing in underserved families. It's a joy and a privilege to serve alongside so many passionate, talented men and women who are a critical part of this work!
As we work in the world's underserved communities, we want to see HOPE staff members become lifelong learners and problem solvers who flourish both in the workplace and at home. In the gospel of John, Jesus tells His disciples that He came so they might have life to the full. HOPE's holistic staff development model encourages men and women to invite Christ into every part of their lives. As ambassadors of Christ, we believe that, regardless of specific roles—whether manager, intern, executive team member, or fellow—staff should be living in the fullness Christ promised.
At HOPE, we've chosen a staff development strategy, with the guidance of our friend Malcolm Webber and LeaderSource, which uses two simple frameworks: the 5C's and RISE.
The 5C's represents our goal. We desire to build healthy followers of Jesus, who are both strong and growing in the following:
Christ – Knows and trusts God
Community – Is engaged in supportive and accountable community
Character – Has integrity in all areas of life
Calling – Is called to serve and knows God's purpose
Competencies – Has the necessary gifts, skills, and knowledge to lead others toward God's purposes
RISE is the methodology we use to ensure staff move toward this goal. We want staff to grow through a variety of relational, instructional, spiritual, and experiential methods.
We ask HOPE staff members to grow, learn, and humbly serve together as we seek to honor the Lord in everything we do. We're excited to grow together in the 5C's and to see how God will continue to guide the work of HOPE International as we participate in His Kingdom work here on earth.
"Rather, speaking the truth in love, we are to grow up in every way into him who is the head, into Christ, from whom the whole body, joined and held together by every joint with which it is equipped, when each part is working properly, makes the body grow so that it builds itself up in love." Ephesians 4:15-16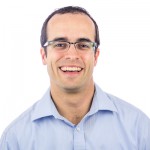 Jesse is deeply committed to HOPE's Christ-centered mission, serving with HOPE since 2004. He has a B.A. from Eastern Nazarene College and both an M.A. and an MBA from Boston University. Prior to and during his graduate work, Jesse gained experience in international banking at State Street Corporation's international headquarters in Massachusetts. Jesse and Krista, his wife, live in Lancaster, PA, with their two sons.